All Post

Press Room

Breaking News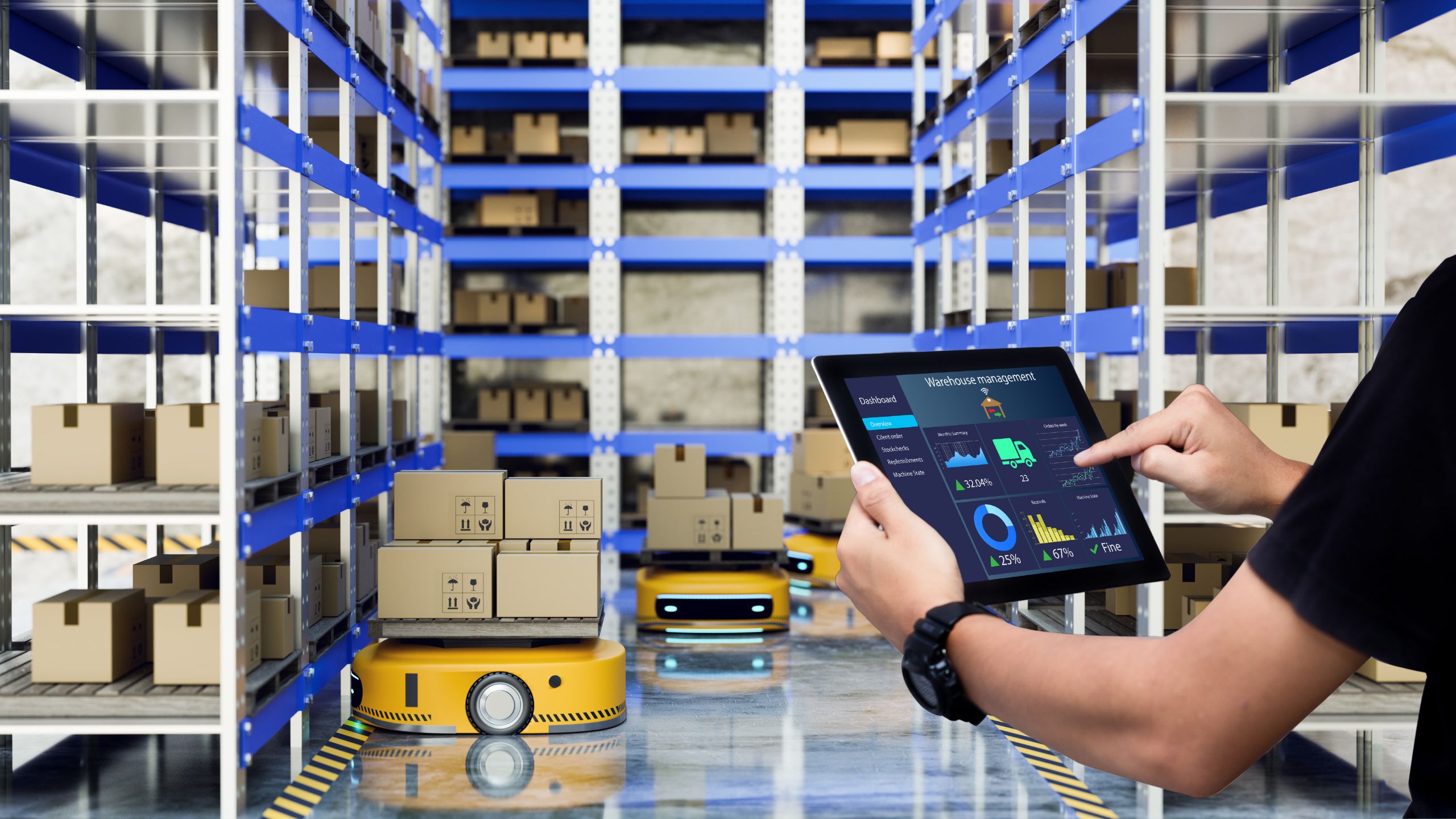 e+Solutions, a subsidiary of UFL Group, has implemented intelligent and data-driven strategies in the field of e-commerce logistics.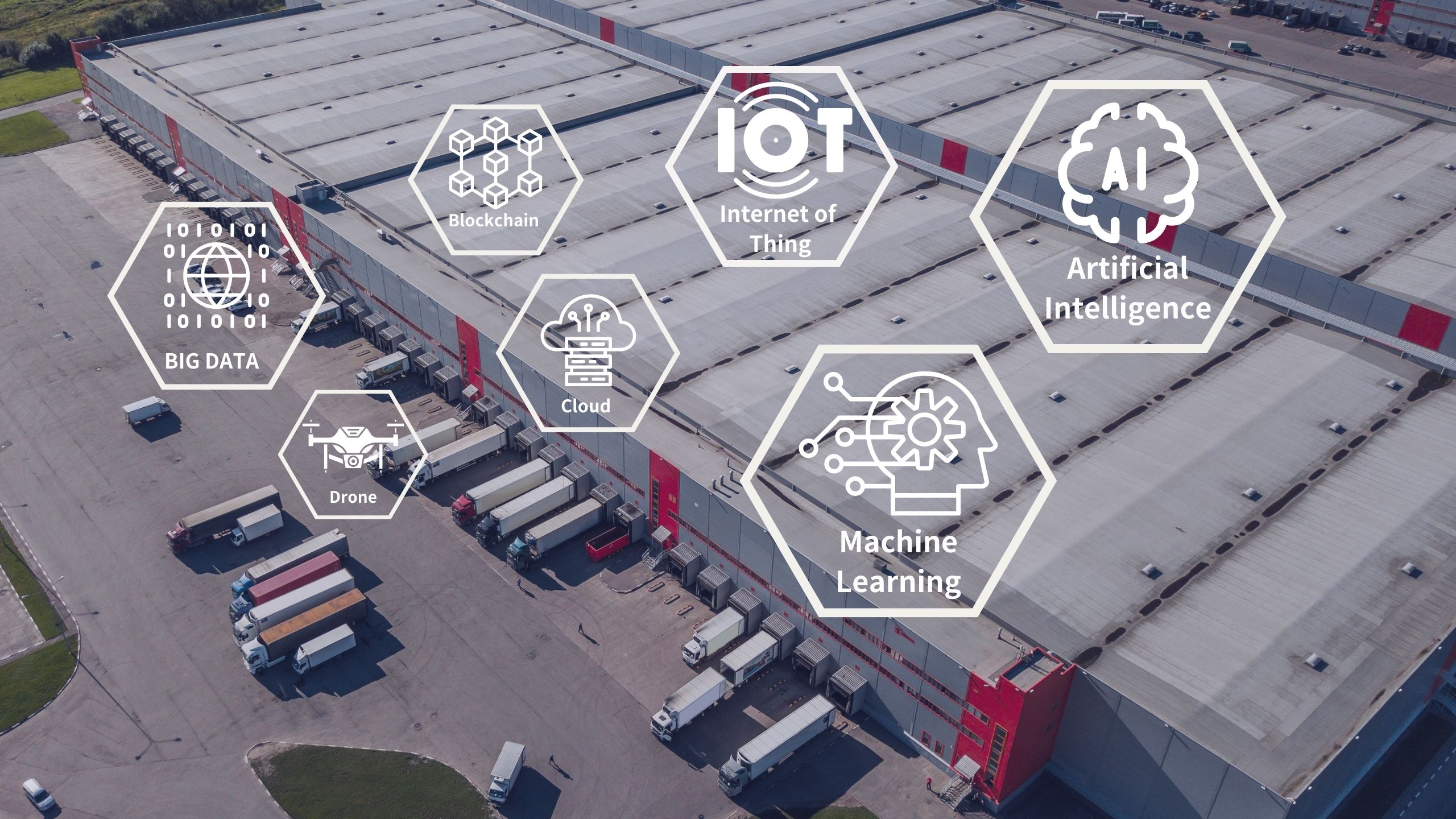 According to a study by HERE Technologies, technology such as drones, cloud, IoT, and blockchain drives Asia Pacific's transport and logistics industry.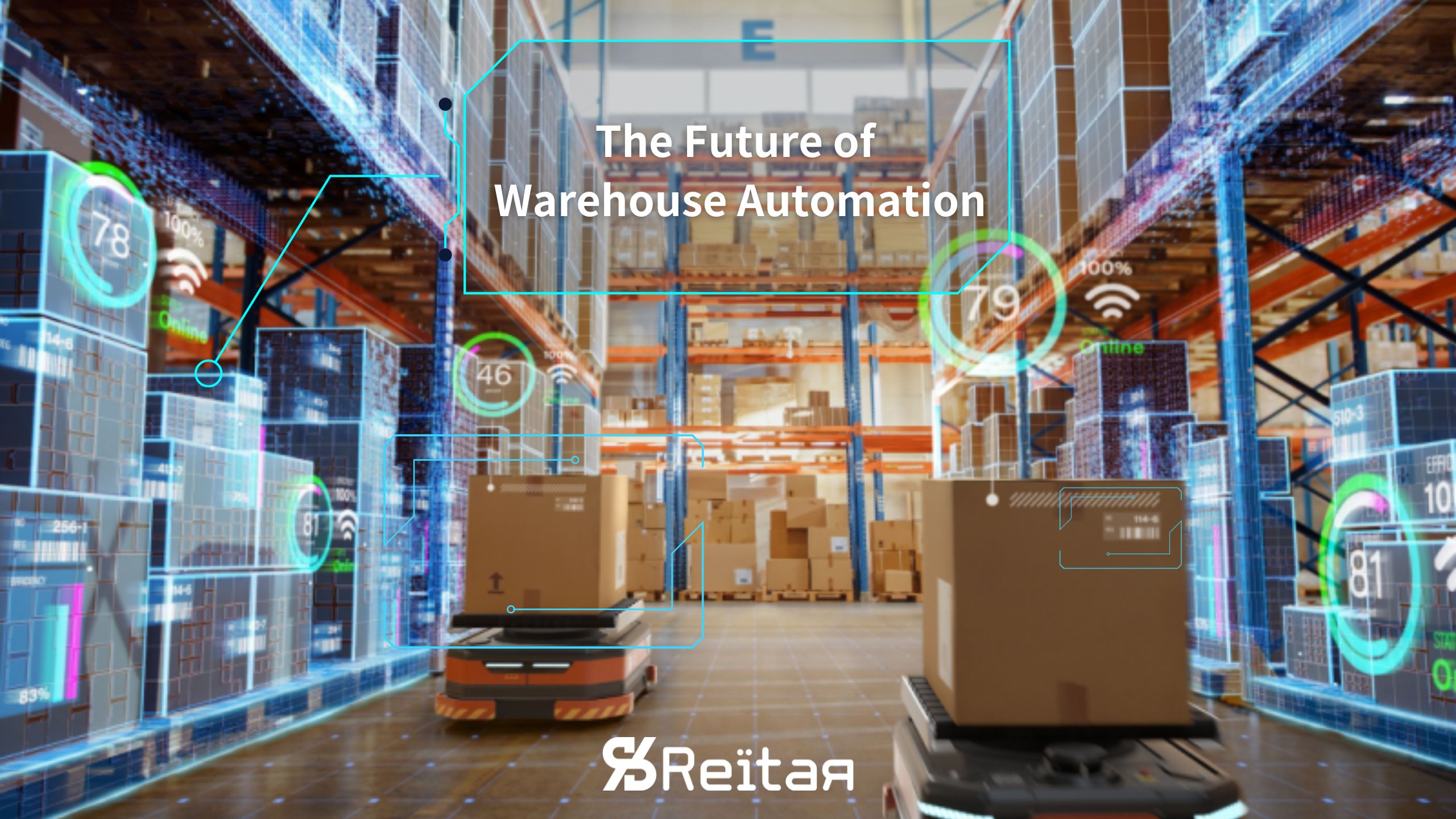 A new report from Interact Analysis projects that warehouse automation will continue to grow rapidly, with more than one-quarter of sites (26%) expected to have some form of automation installed by 2027.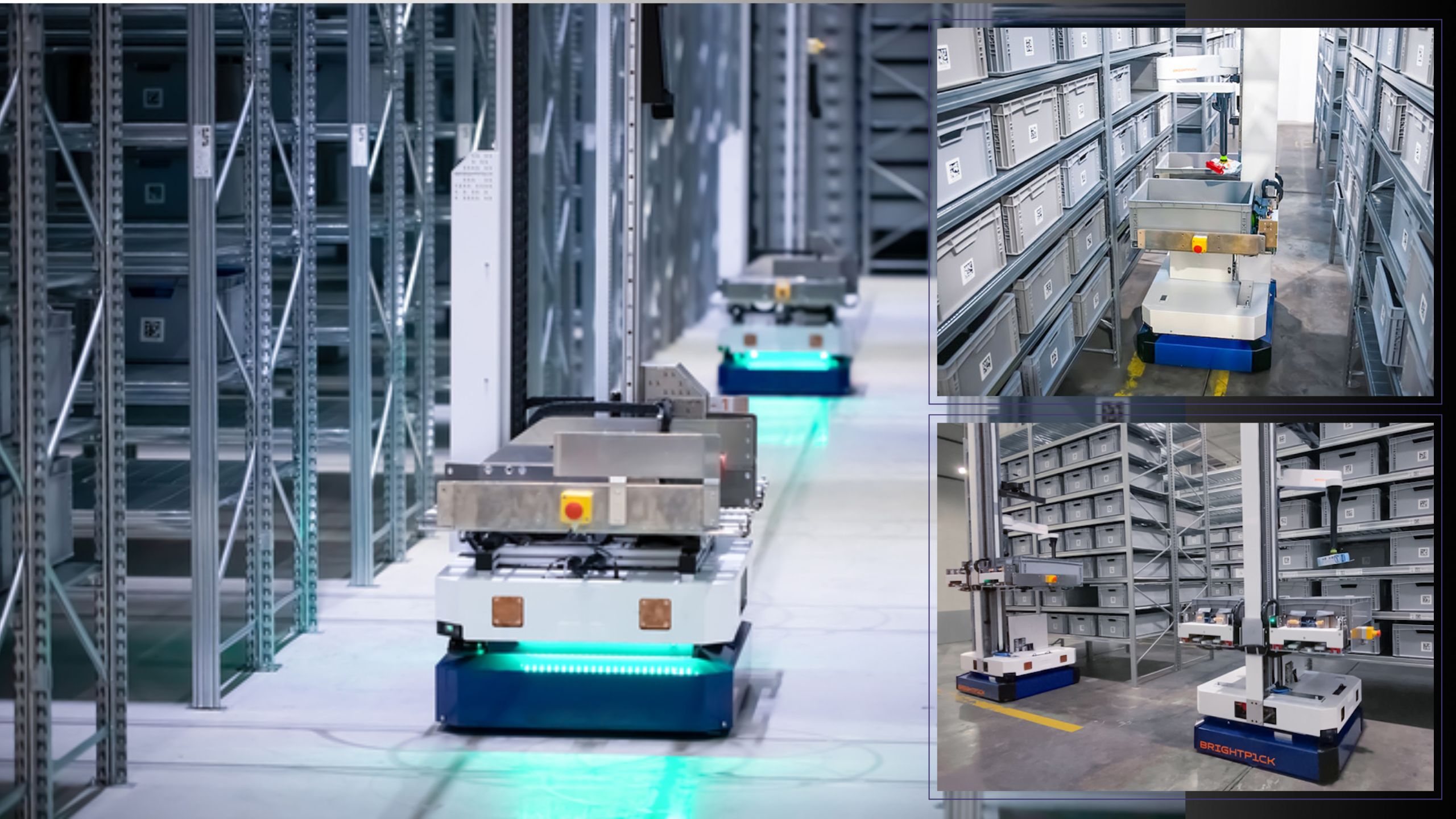 E-commerce expert Netrush has partnered with Brightpick to introduce warehouse automation solutions, potentially reducing fulfillment costs by up to 50%.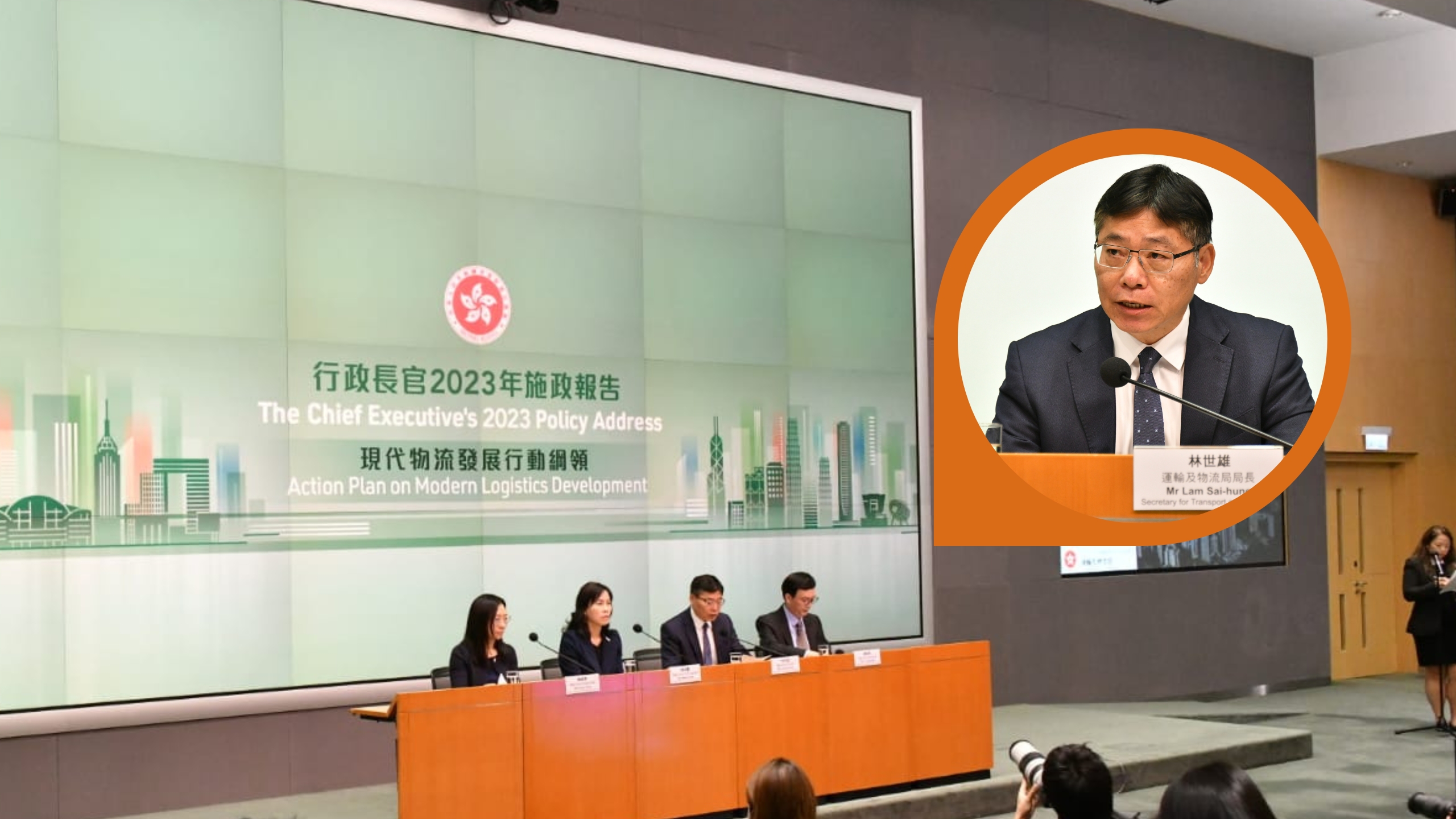 Hong Kong's 2023 Policy Address has introduced a range of measures and development plans (Hong Kong Action Plan for Modern Logistics Development) to drive the high-quality development of the logistics industry and solidify its position as an international logistics hub.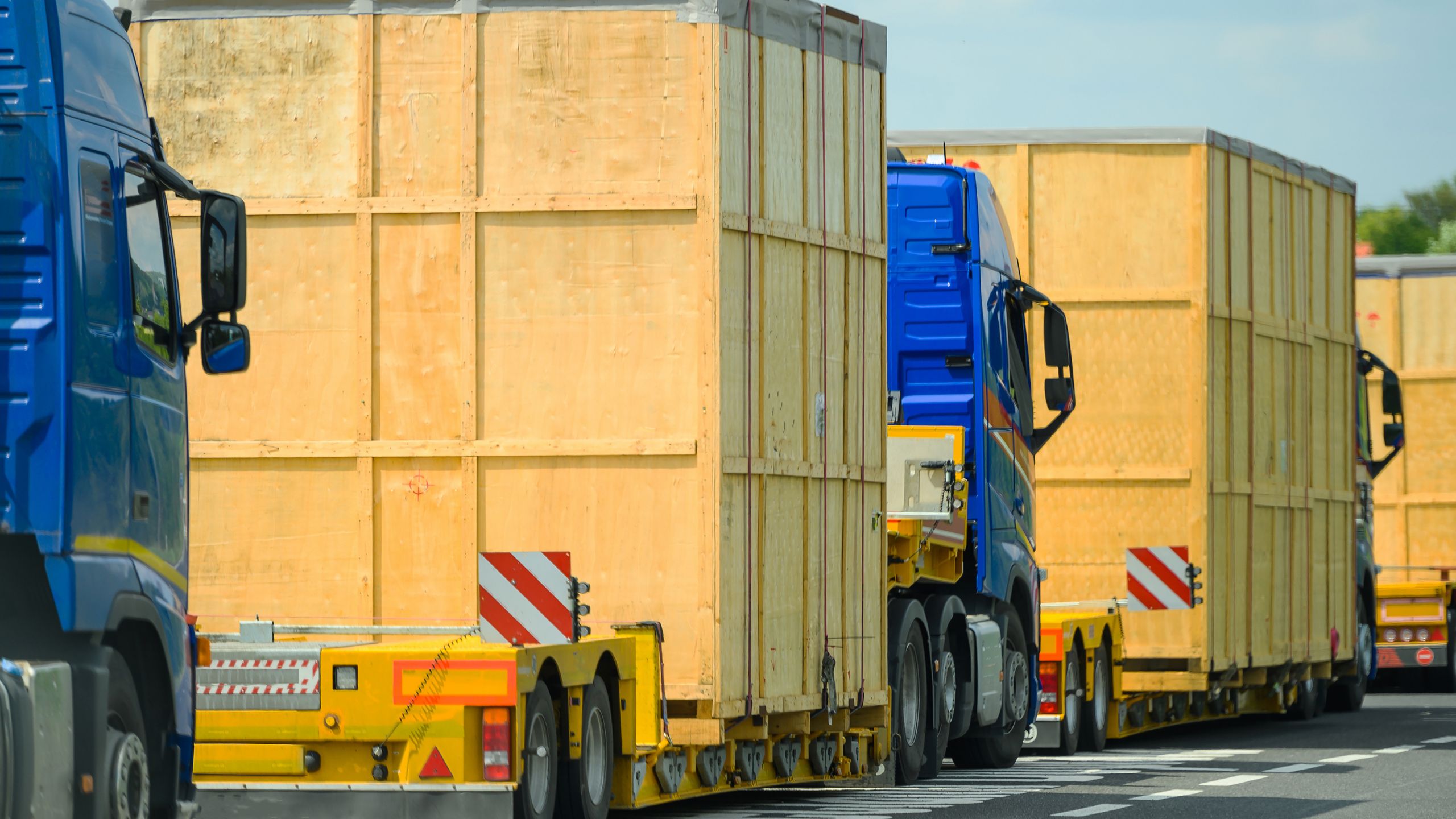 The trailer transport station industry is an up-and-coming sector, particularly within the diversified industrial landscape of the Guangdong-Hong Kong-Macao Greater Bay Area (GBA). This industry play a vital role in providing efficient transfer and distribution services, catering to the concentrated distribution requirements of large volumes of goods, thereby enhancing logistics efficiency and transportation capacity.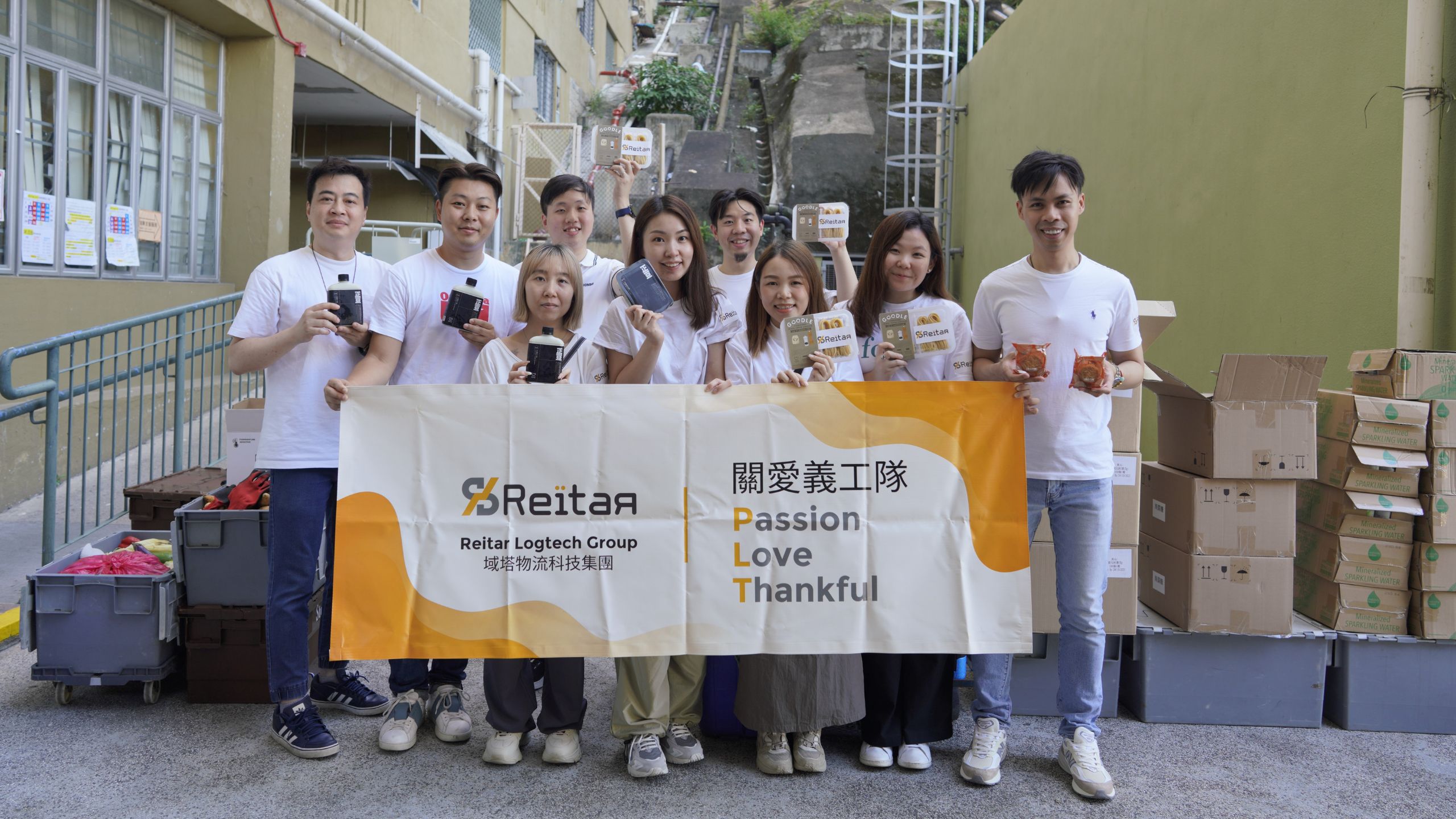 We are delighted to share the joy and efforts of participating in the "Food Sharing Projects -食得滿FUN" programme, with funding from the Environment and Conservation Fund and held by The New Life Psychiatric Rehabilitation Association.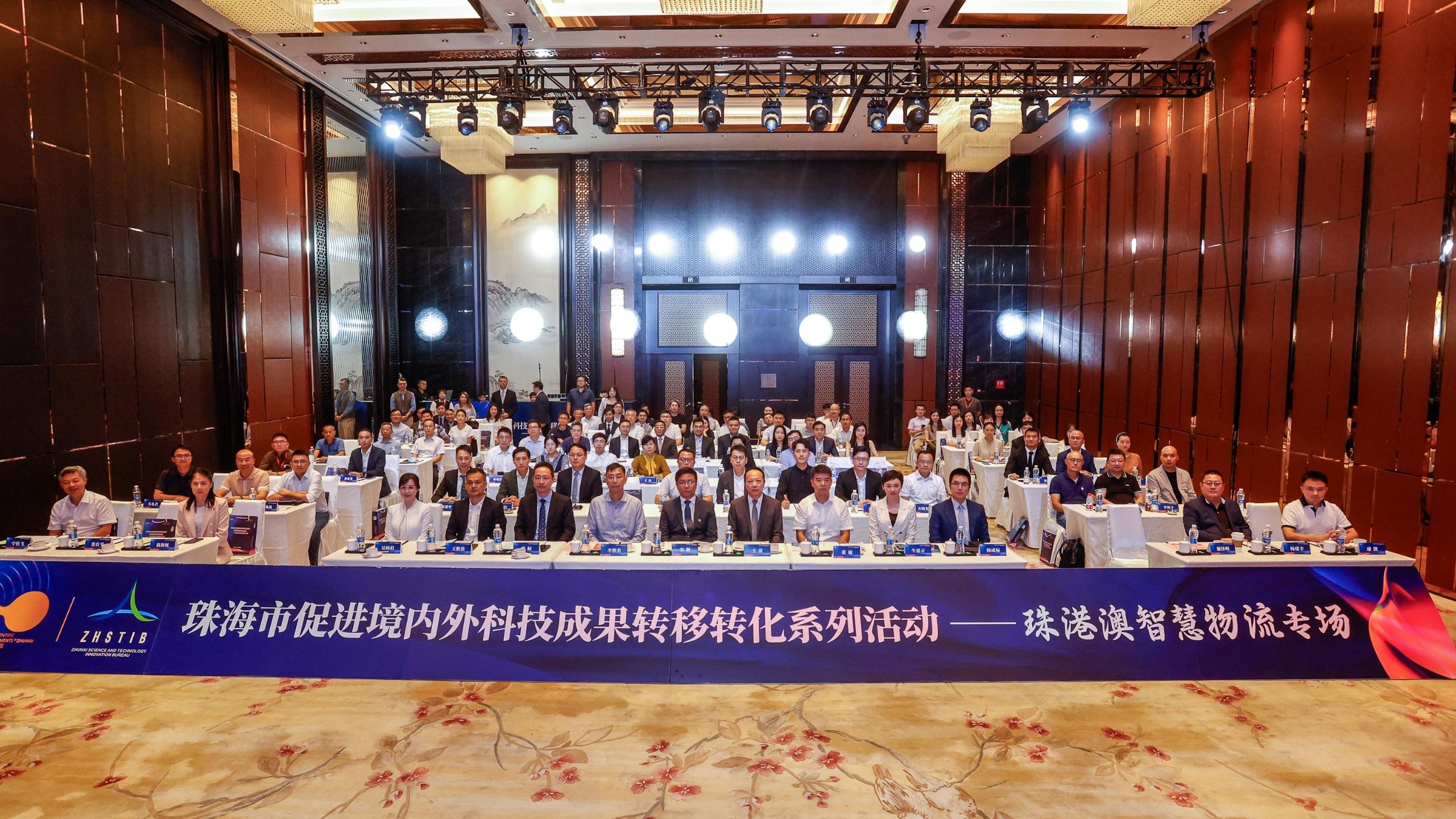 活動為珠海、香港和澳門的智慧物流行業帶來了更多合作機會,迎來更好的發展前景。三地企業將通過聯動合作實現共贏,推動智慧物流技術的應用和創新,為大灣區的智慧物流發展作出貢獻。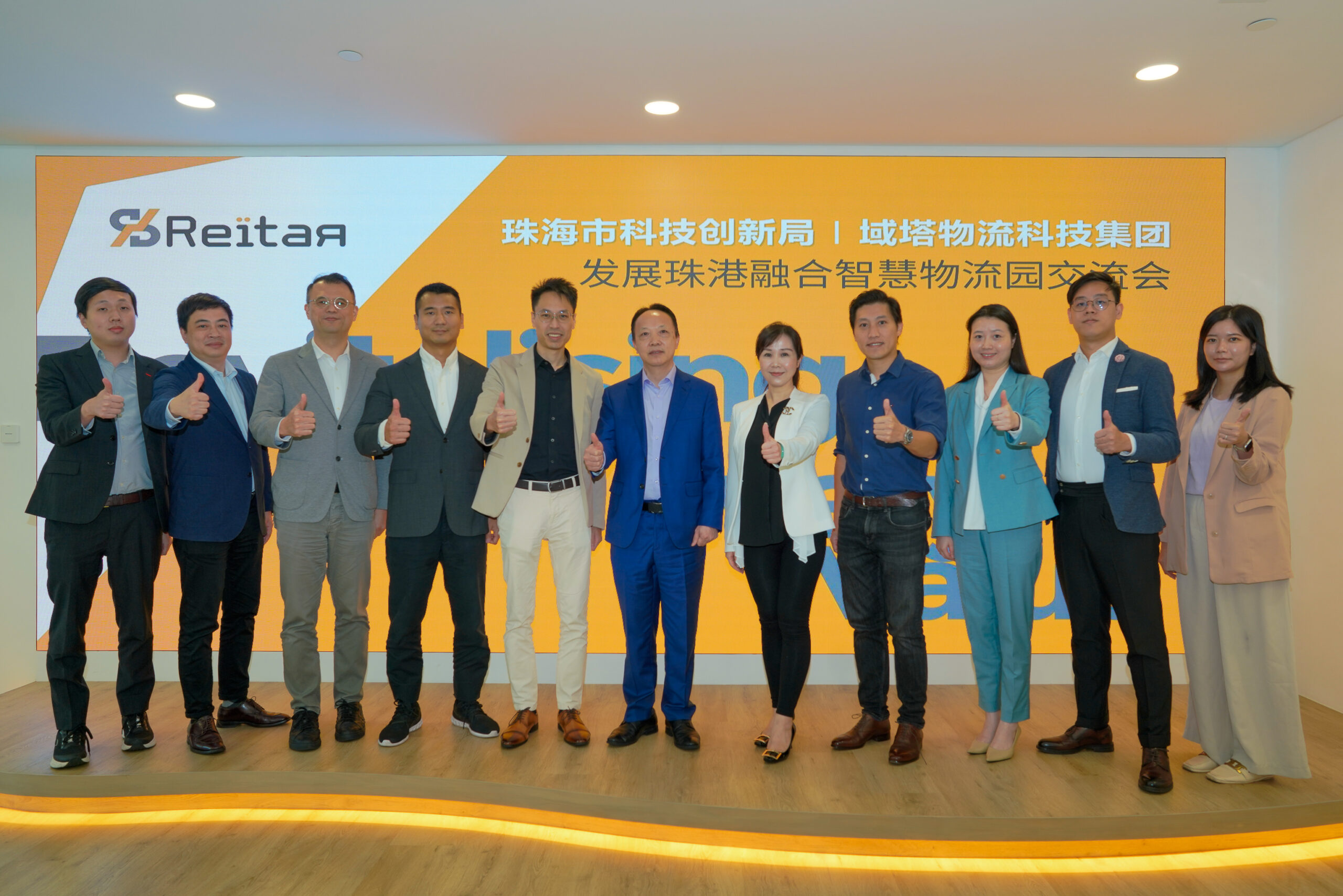 To foster technological innovation integration between Zhuhai and Hong Kong, Reitar Logtech Group and Zhuhai Science and Technology Innovation Bureau co-organized the Hong Kong-Zhuhai Innovation and Technology Exchange Meeting.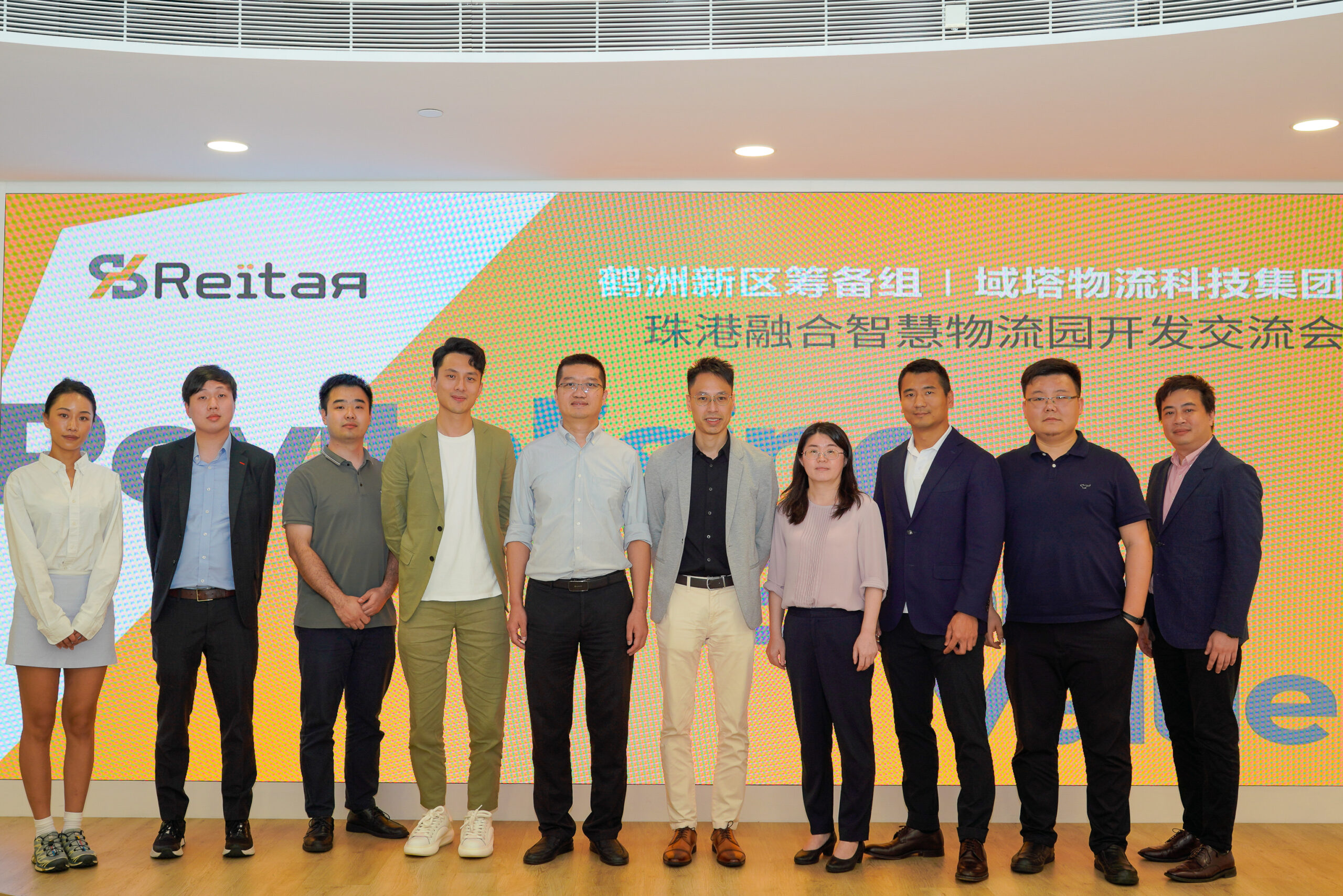 In collaboration with Reitar's strategic partners, SmartMore Logtech Group and the Investment Promotion Centre of Hezhou New Area (In Preparation), a strategic development meeting was held at Reitar's Hong Kong headquarters.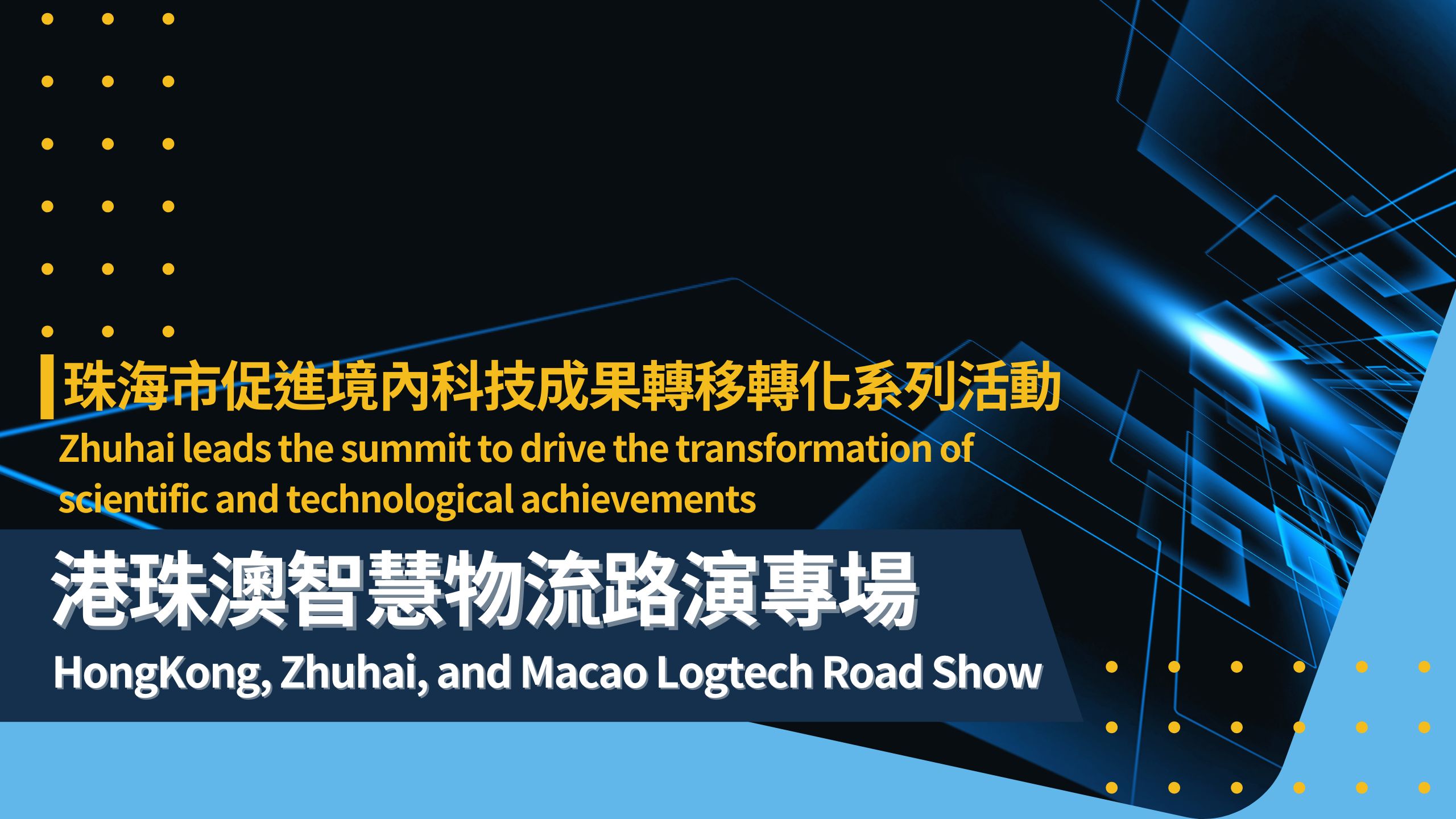 The roadshow will revolve around "Logtech Empowers the Development of the Greater Bay Area.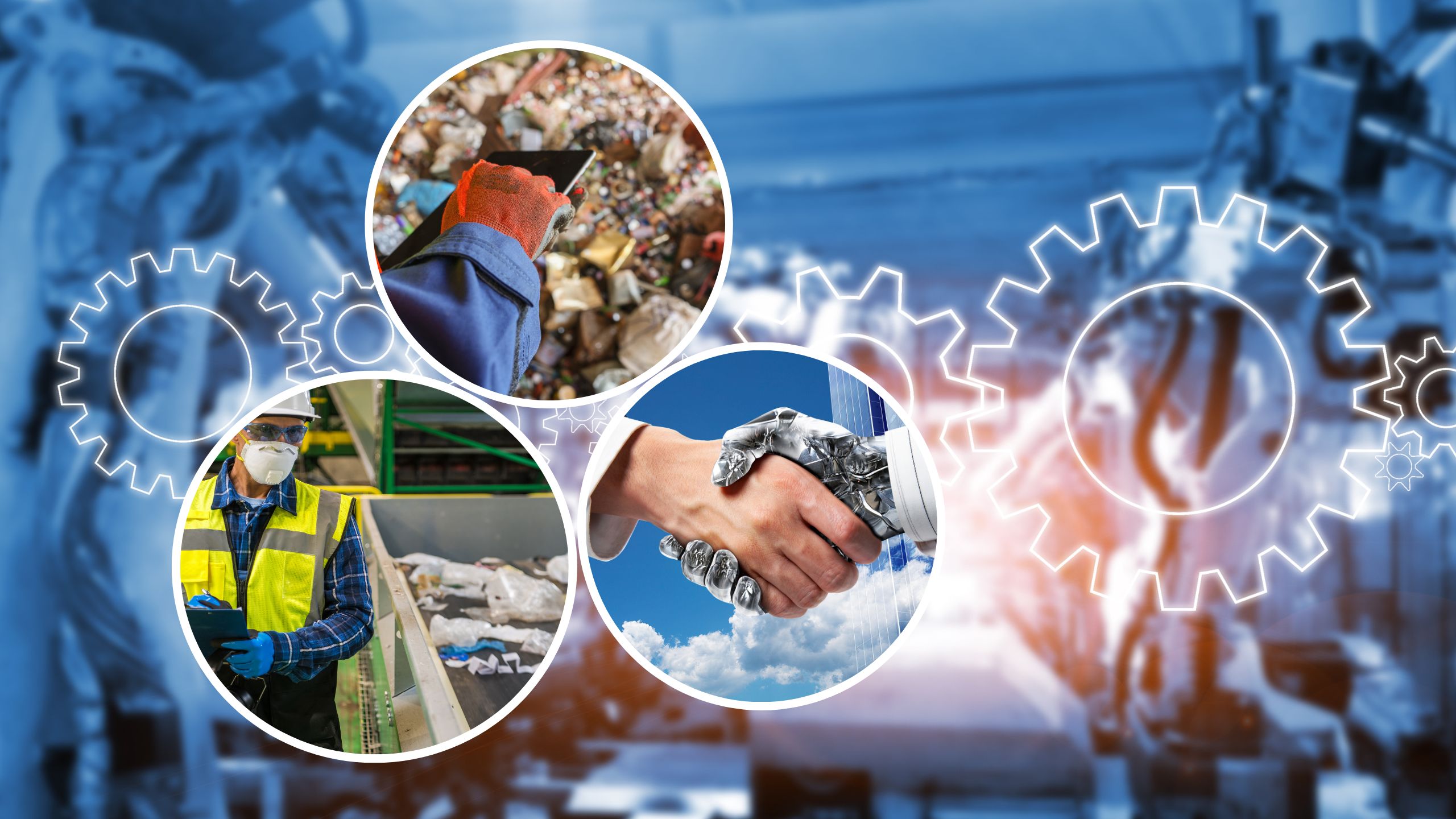 AMP Robotics Corp. has announced a complete line of AI-enabled automated systems for materials recovery facilities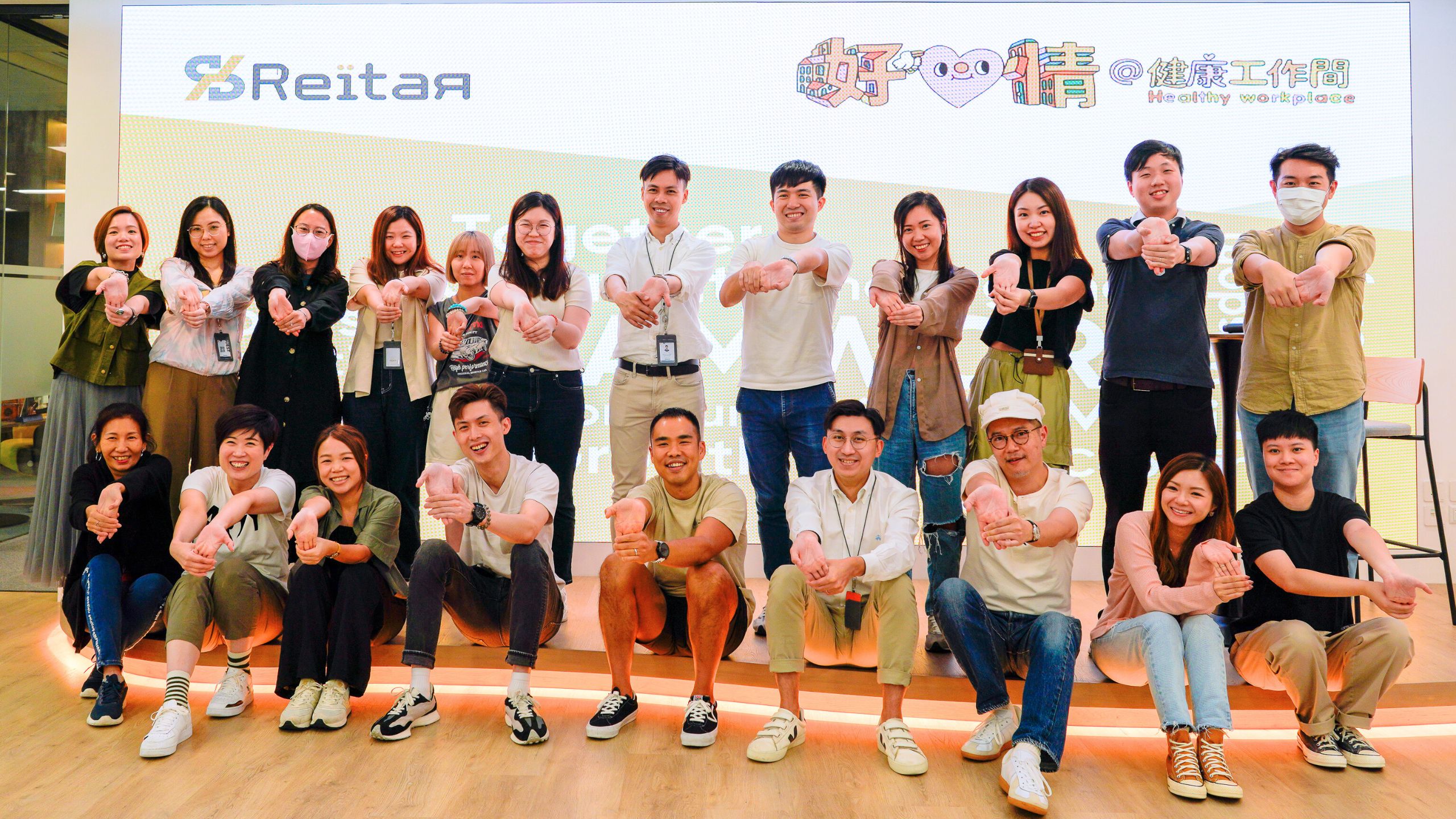 We are dedicated to caring for employee well-being and organized the successful "Chronic Pain Relief at Workplace Workshop" as part of the "Joyful@Healthy Workplace" Programme.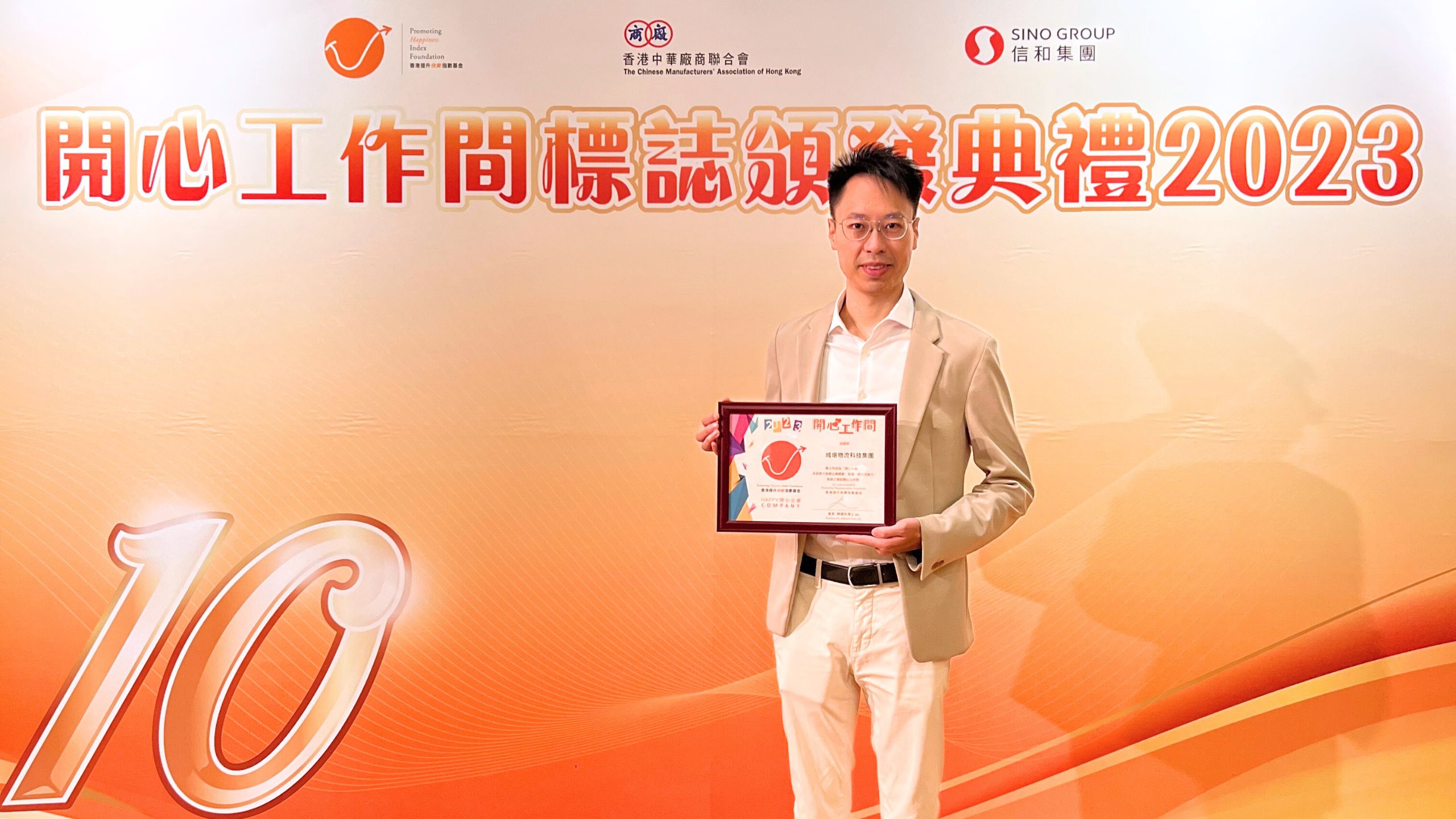 We are honored to be recognized as a 'Happy Company" in 2023 by the Promoting Happiness Index Foundation. The prestigious label acknowledges Reitar Group's commitment to fostering a cheerful work environment and employee well-being.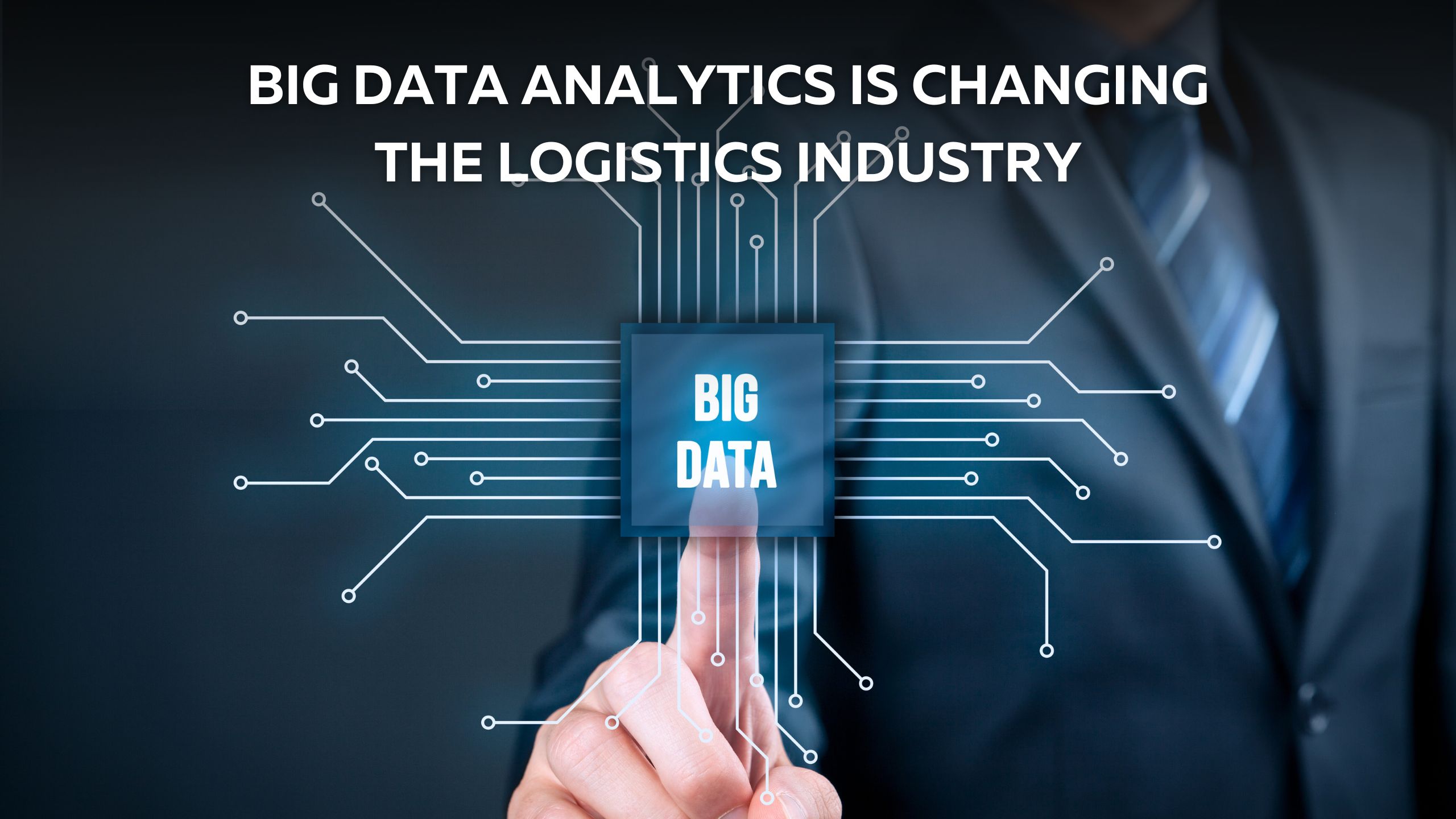 Big data analytics is reshaping the logistics industry by providing real-time insights into supply chain operations.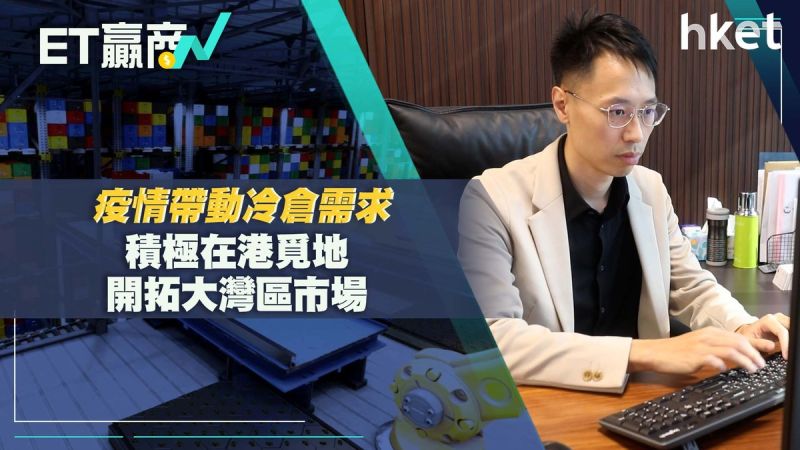 The outbreak of the epidemic has sparked rapid growth in the e-commerce, logistics, and cold storage sectors. However, as we transition into the post-epidemic era, it raises questions about how the market will be affected.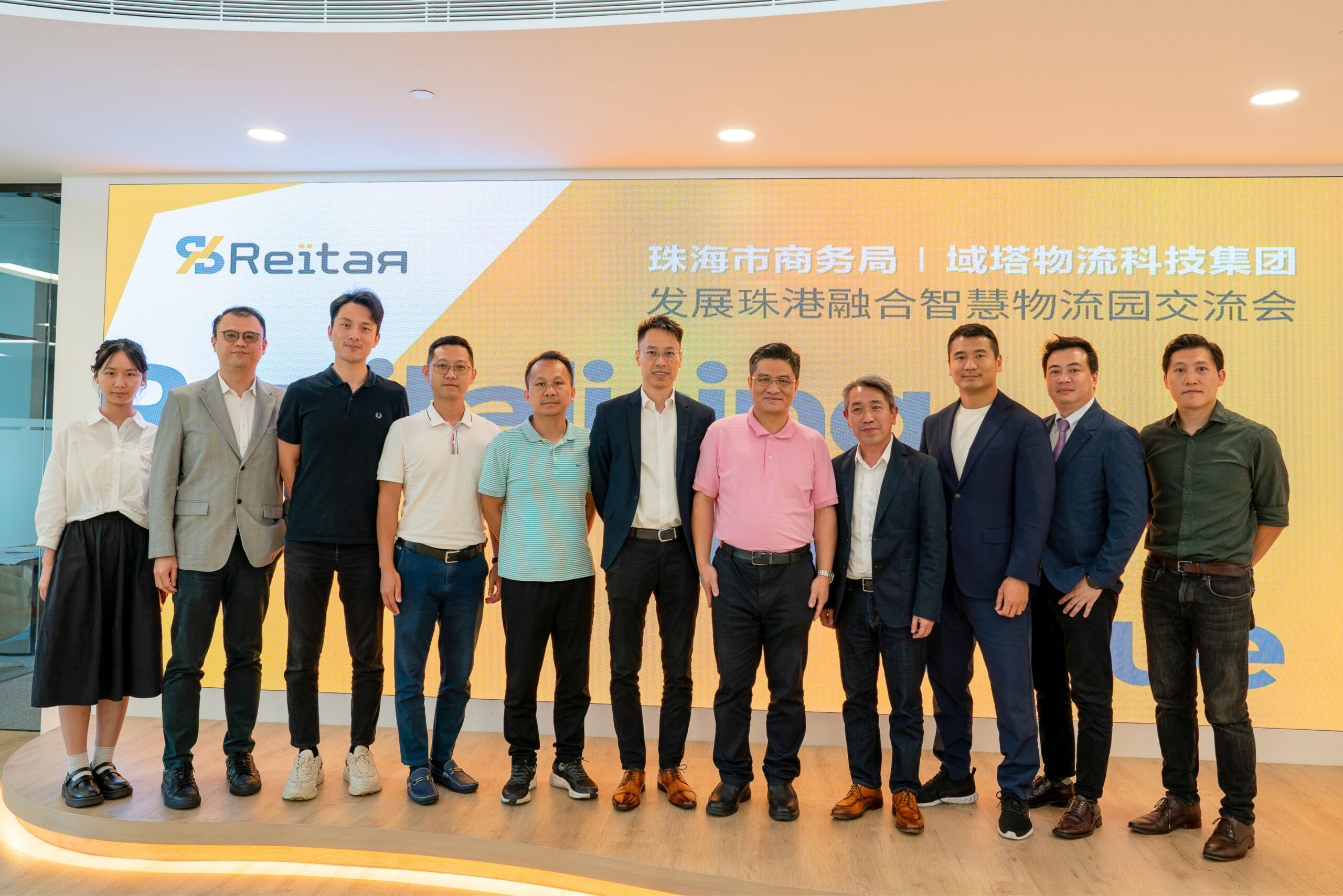 Discussed the logistics ecosystem among Hong Kong, Zhuhai, and Macao to achieve comprehensive logistics planning.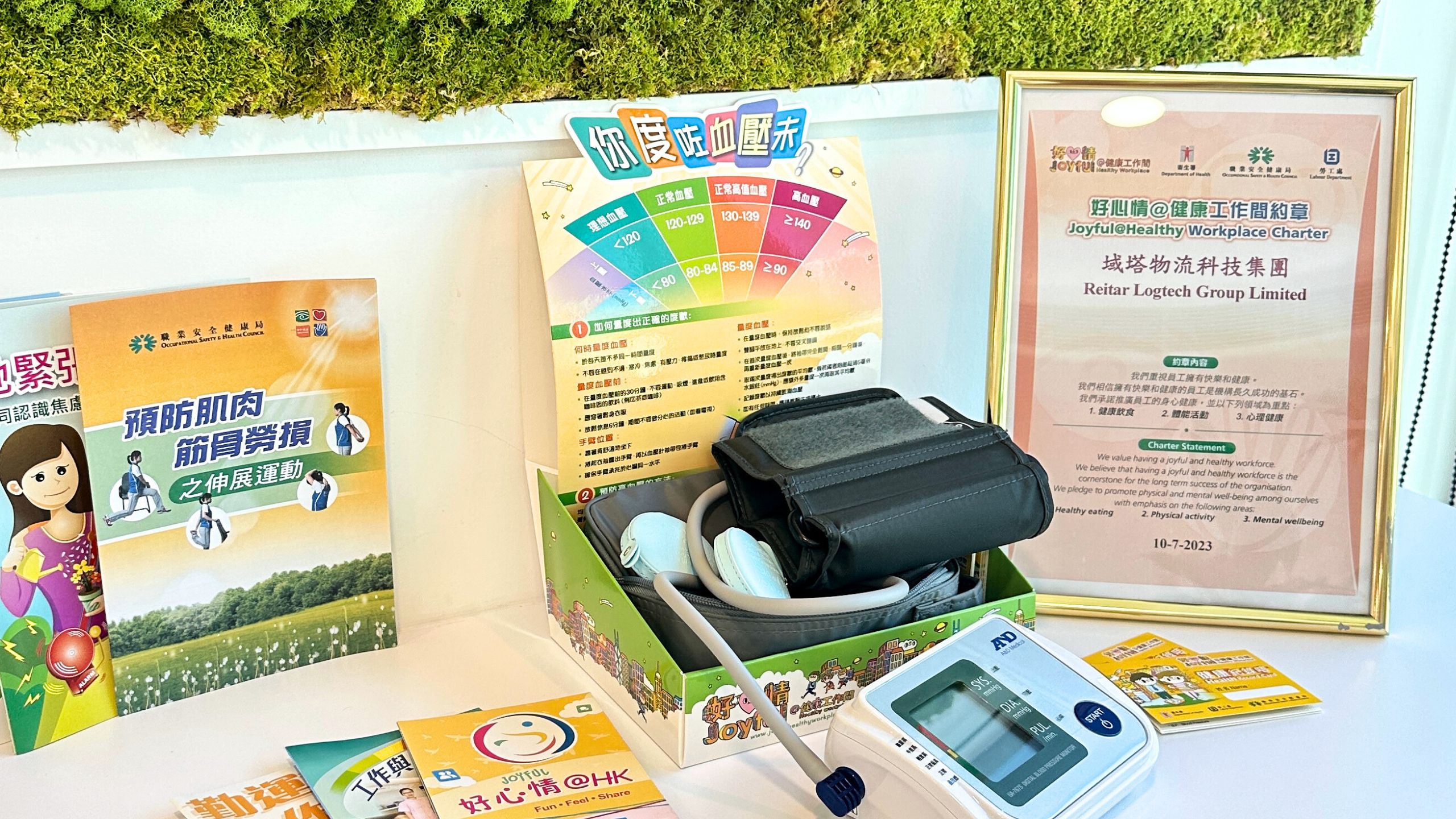 We are delighted to participate in the "Joyful@Healthy Workplace" Programme, a joint initiative by The Department of Health, Labour Department, and the Occupational Safety and Health Council.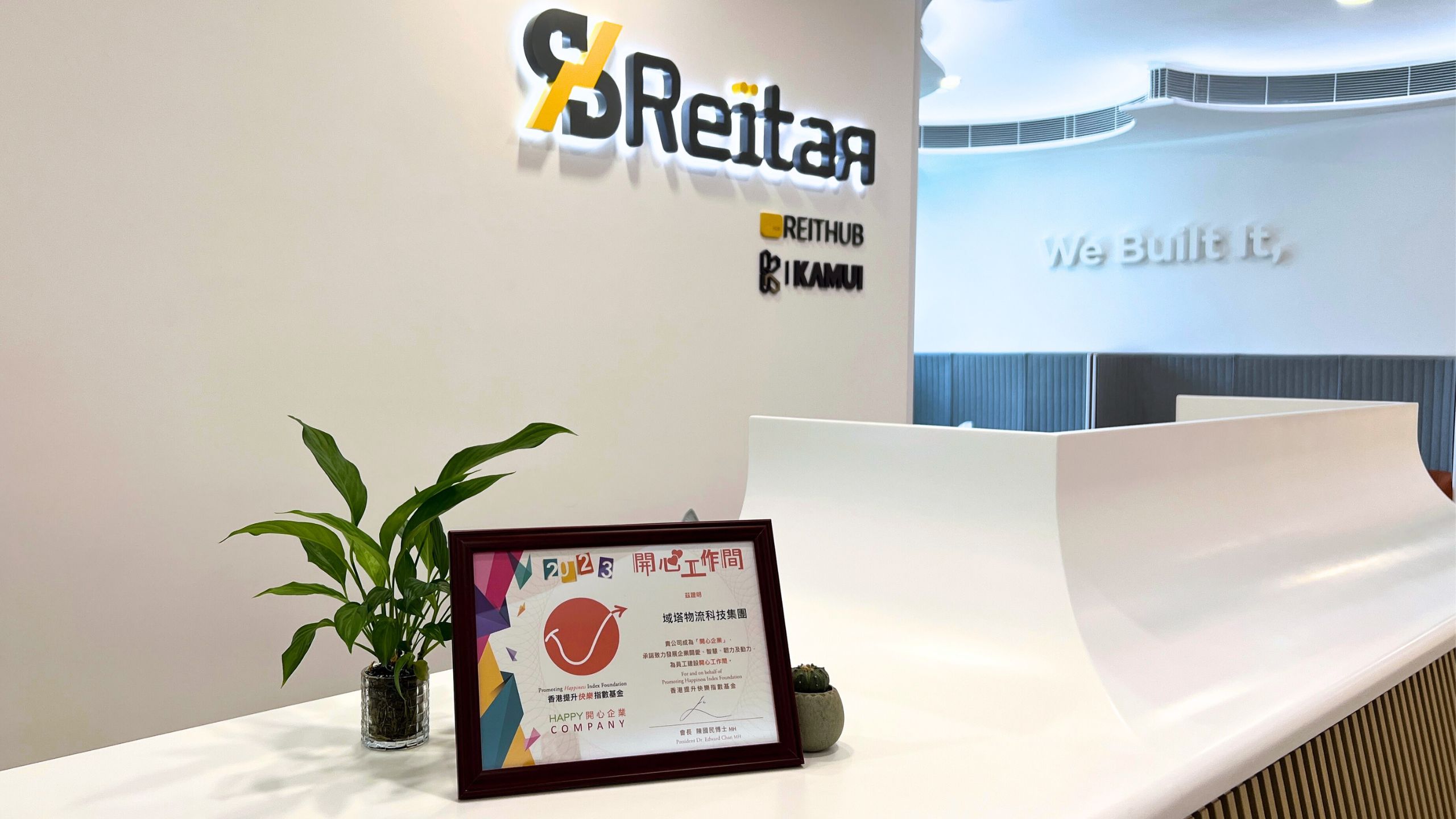 We are proud and excited to be granted a "Happy Company" recognition from the "Happiness-at-work Promotional Scheme", which is held by Promoting Happiness Index Foundation.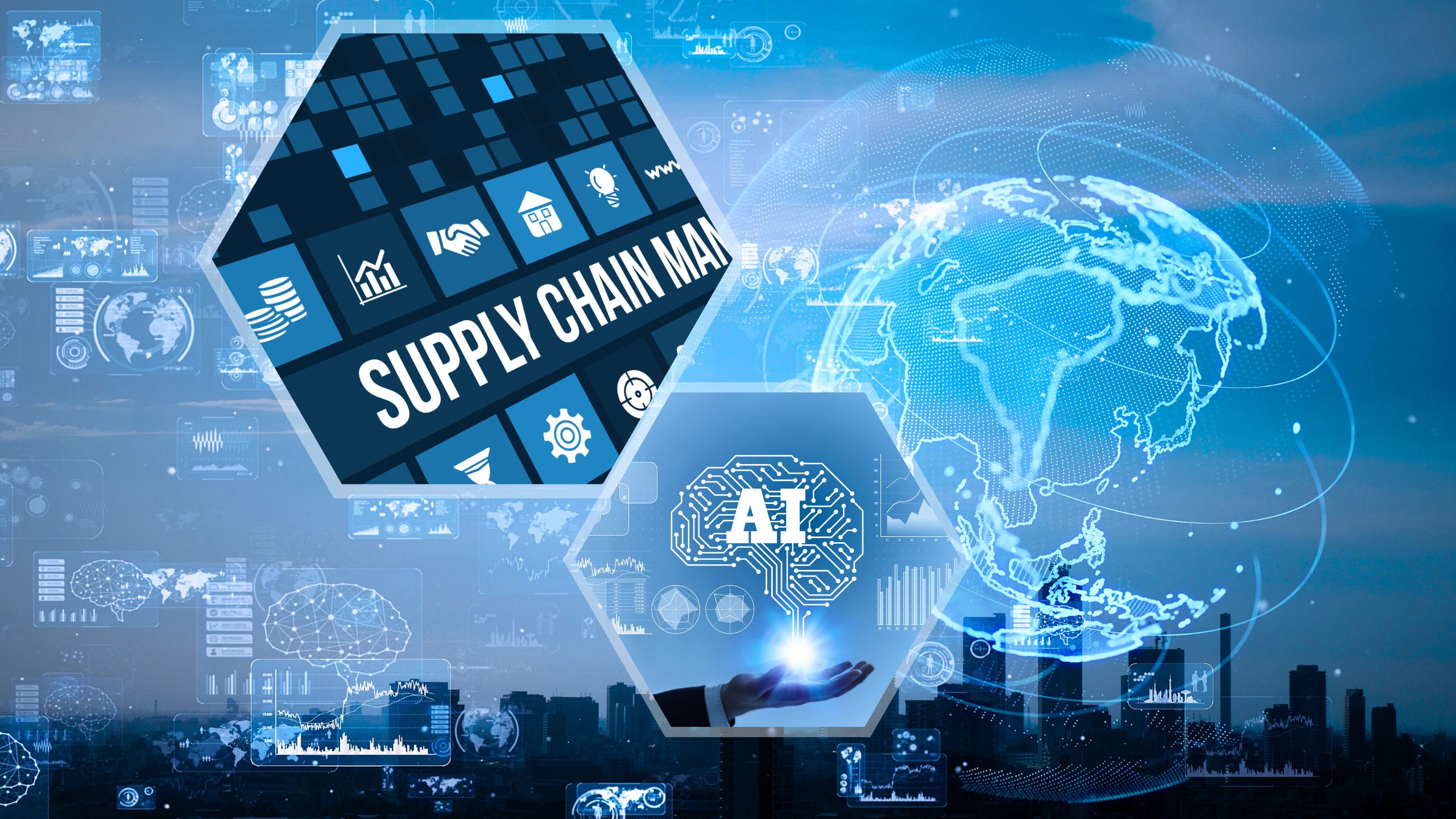 A new logistics firm, Gently, has launched in Los Angeles, delivering its first item and leveraging artificial intelligence (AI) to develop a fully decentralized supply chain across the US by 2040.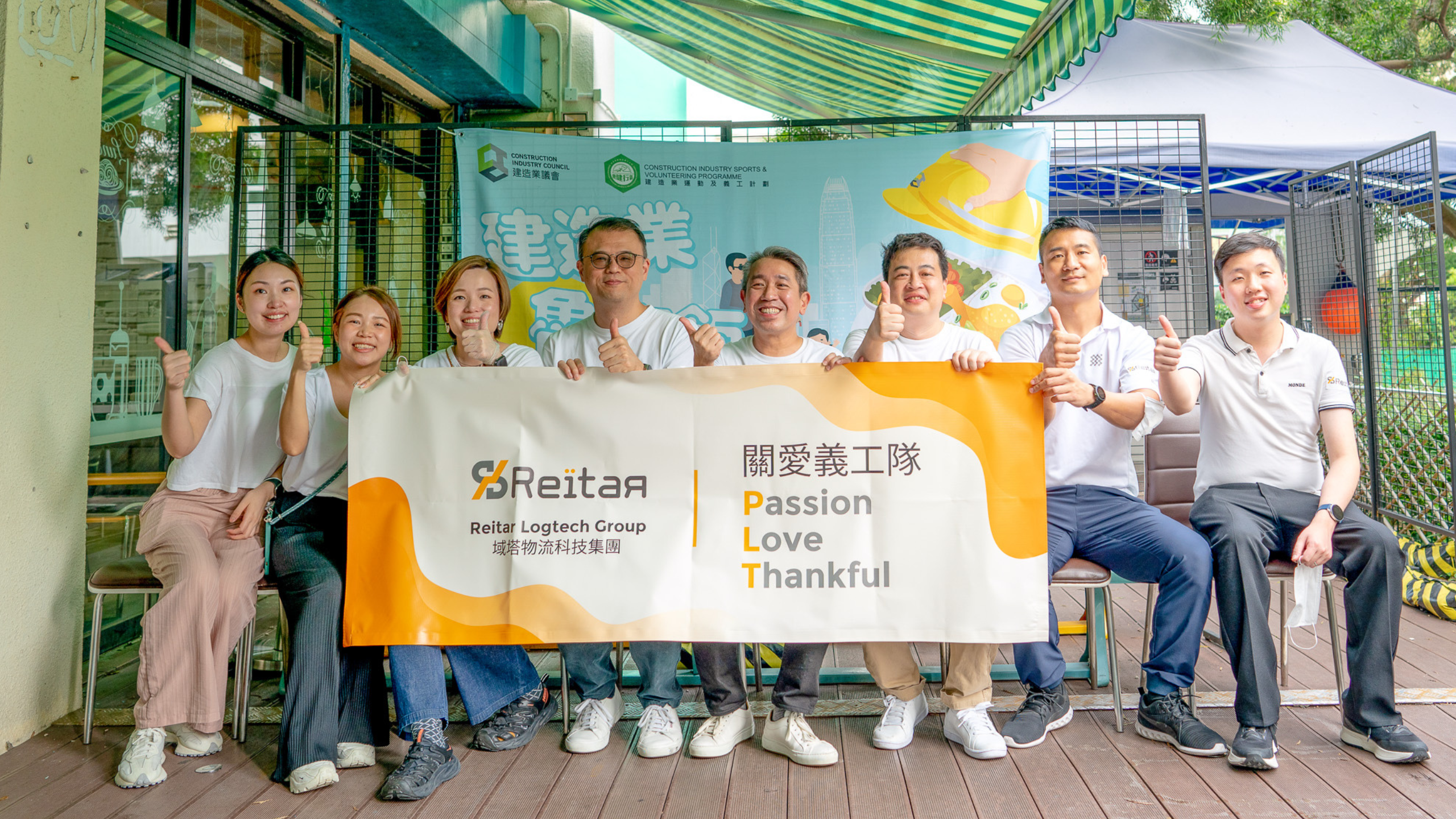 Reitar Group has recently participated in the "Lo Pan Rice 2023" campaign to spread kindness and care for the first time.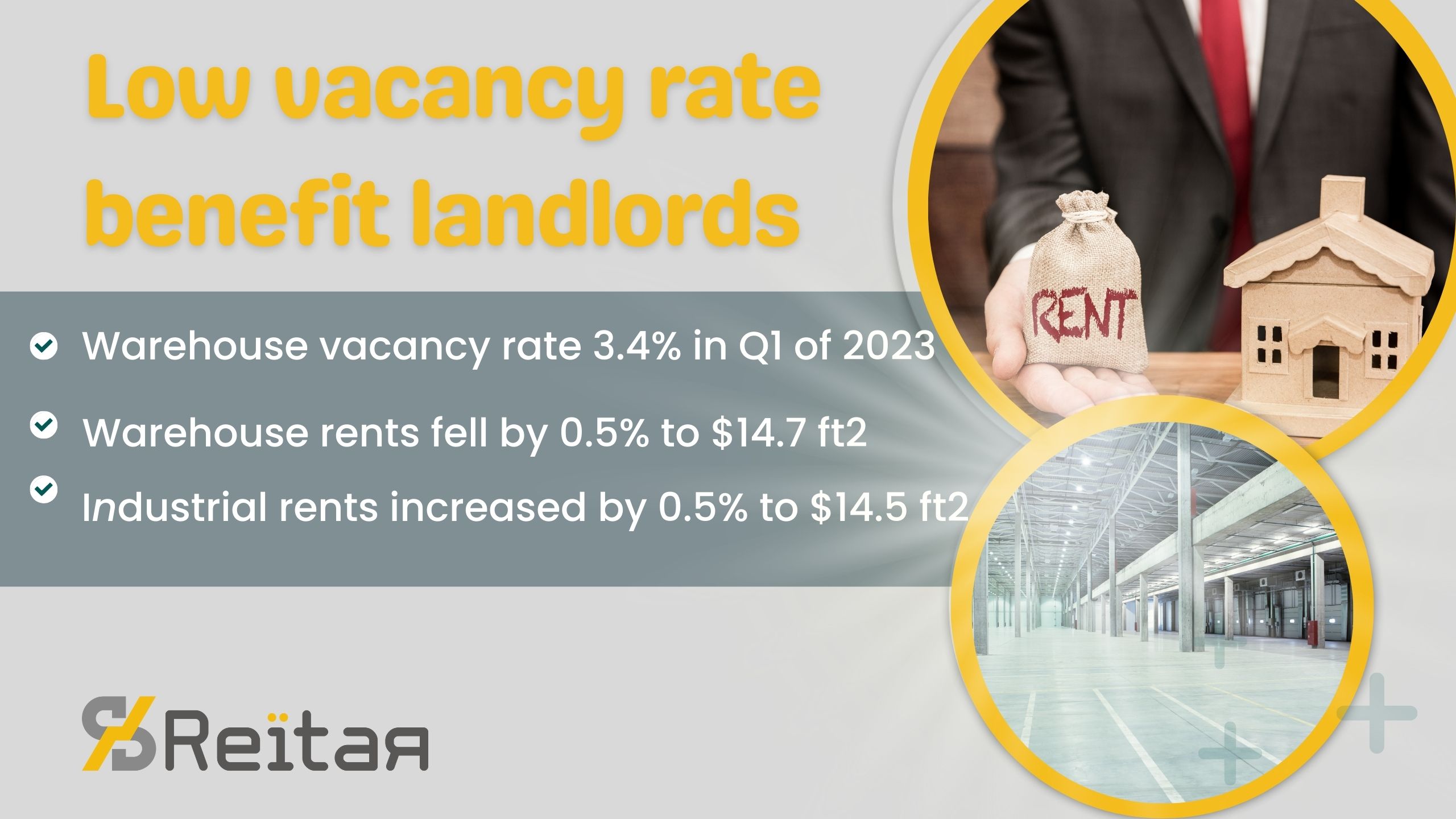 The low vacancy rate continued to benefit landlords as renewal rents were more in line with their asking rent.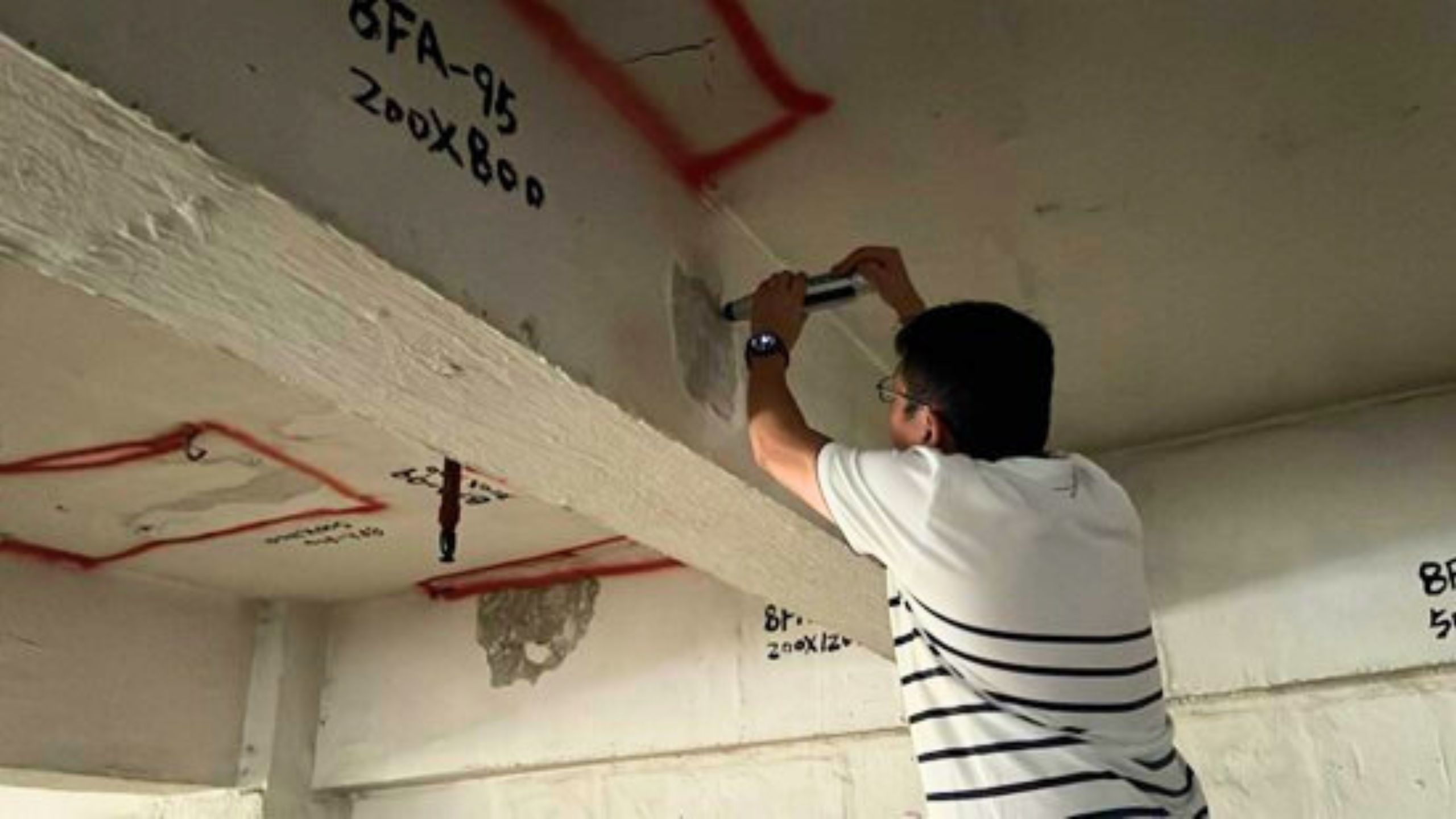 A member of Reitar Logtech Group, KAMUI, is undertaking a renovation project on an industrial building to transform it into an automated smart cold chain logistics centre.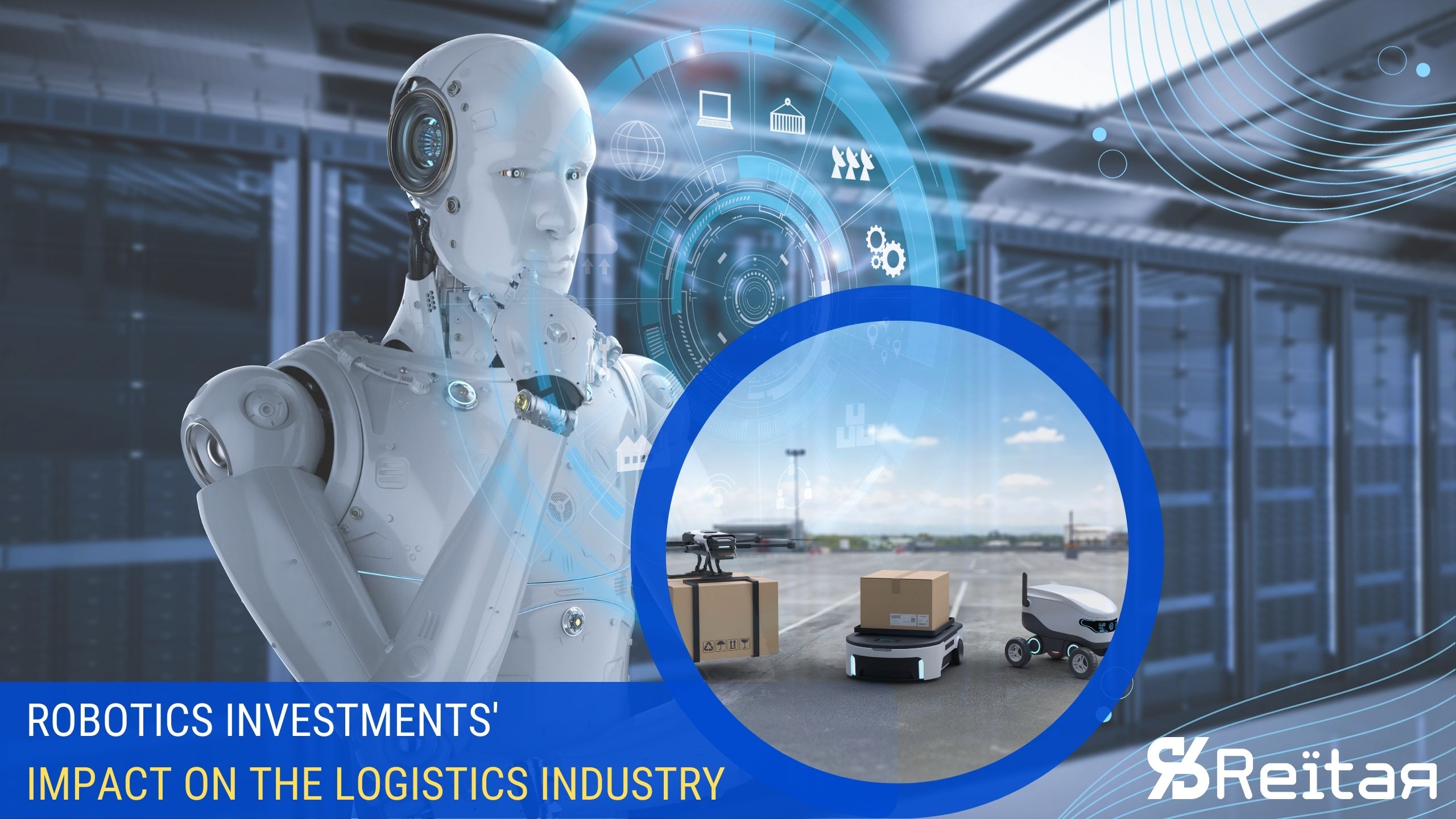 From the report of robotics business, investments in the robotics industry reached $526 million in March 2023, signalling rapid growth in this sector. These investments are expected to impact various industries, including logistics.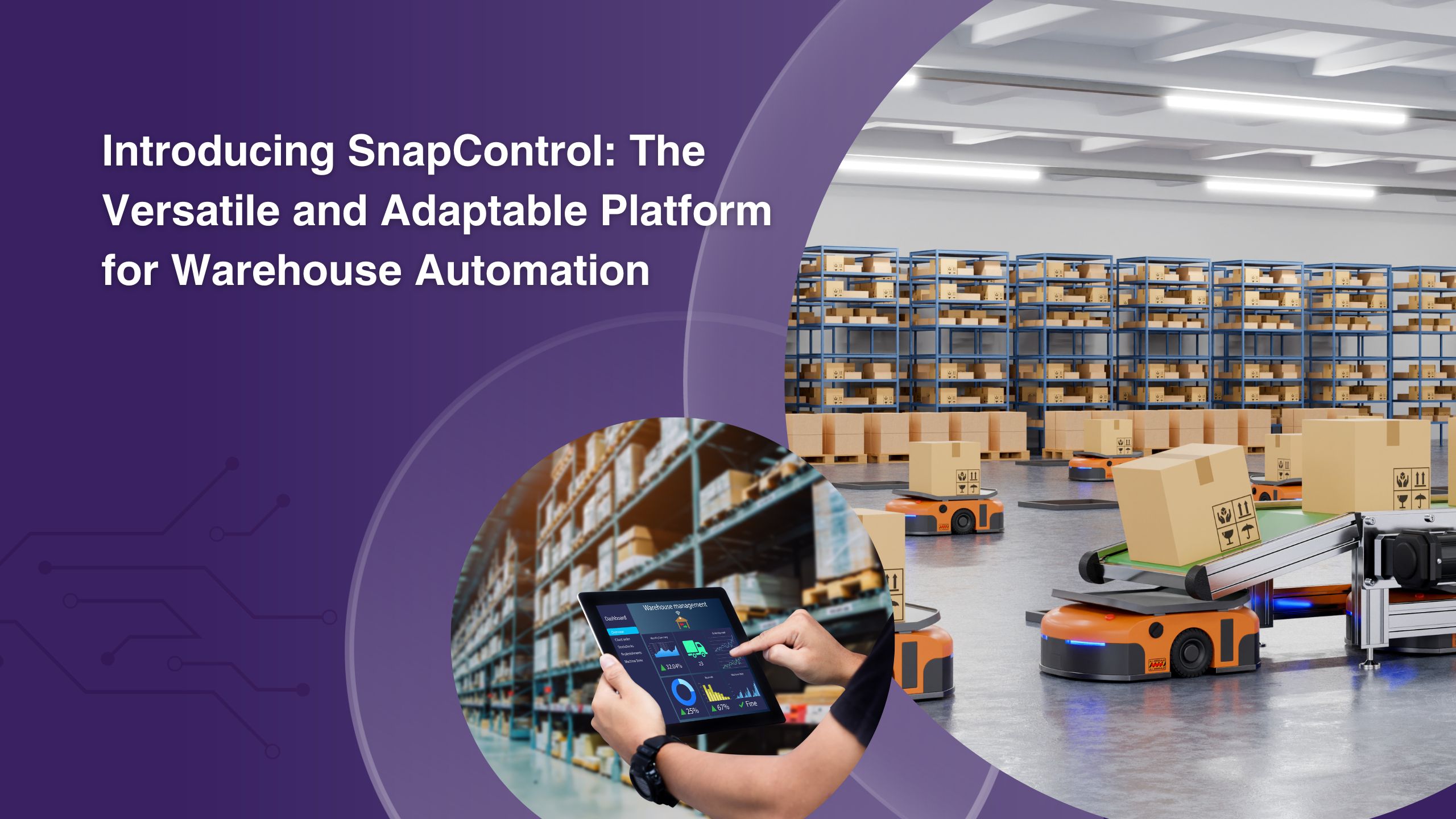 Synergy has launched SnapControl, a new orchestration platform for warehouse automation connectivity.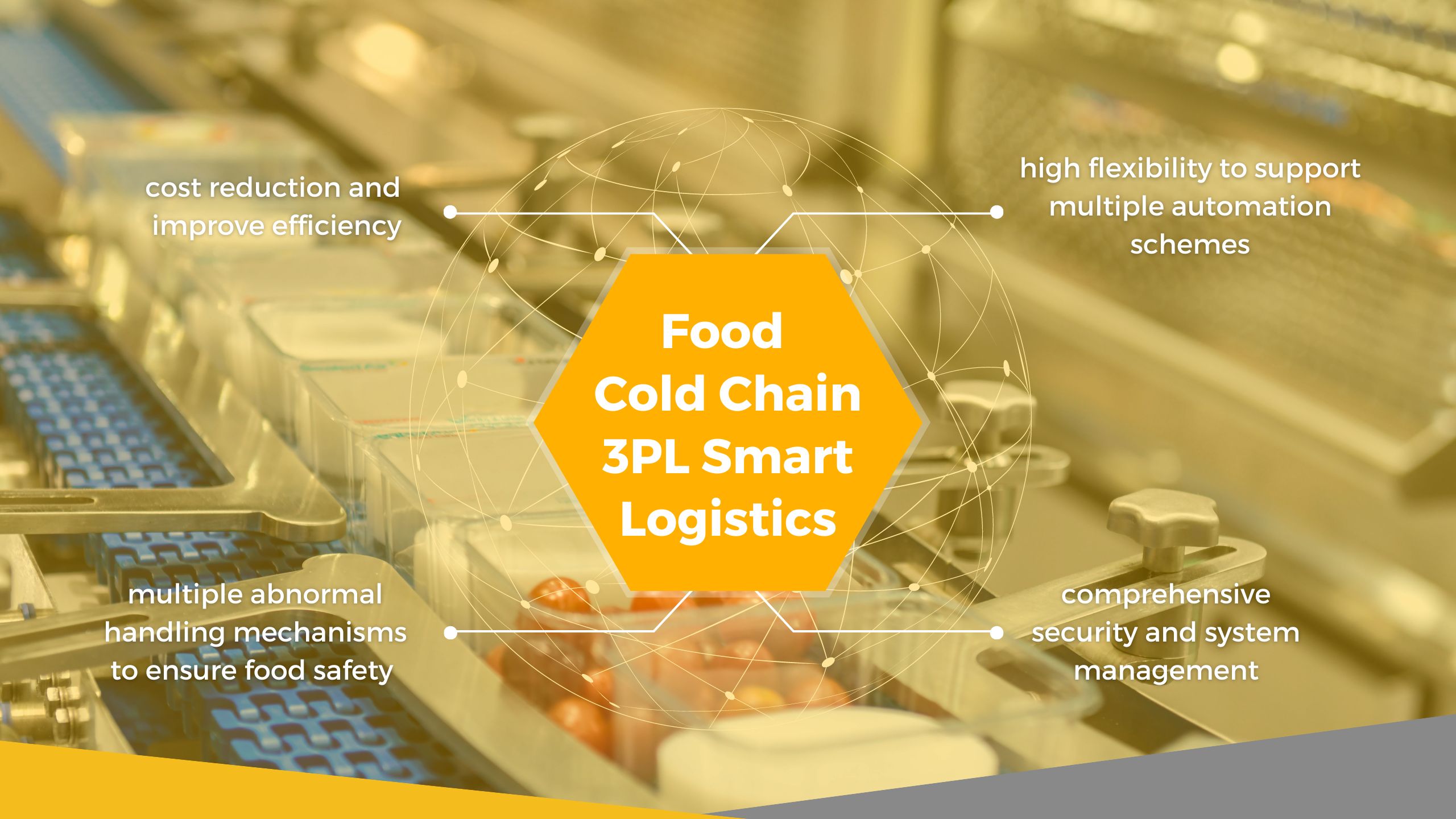 Megvii Robotics, a provider of cold storage logistics solutions, showcased its intelligent tray AGV and innovative 3A smart logistics solution at a food cold chain industry event.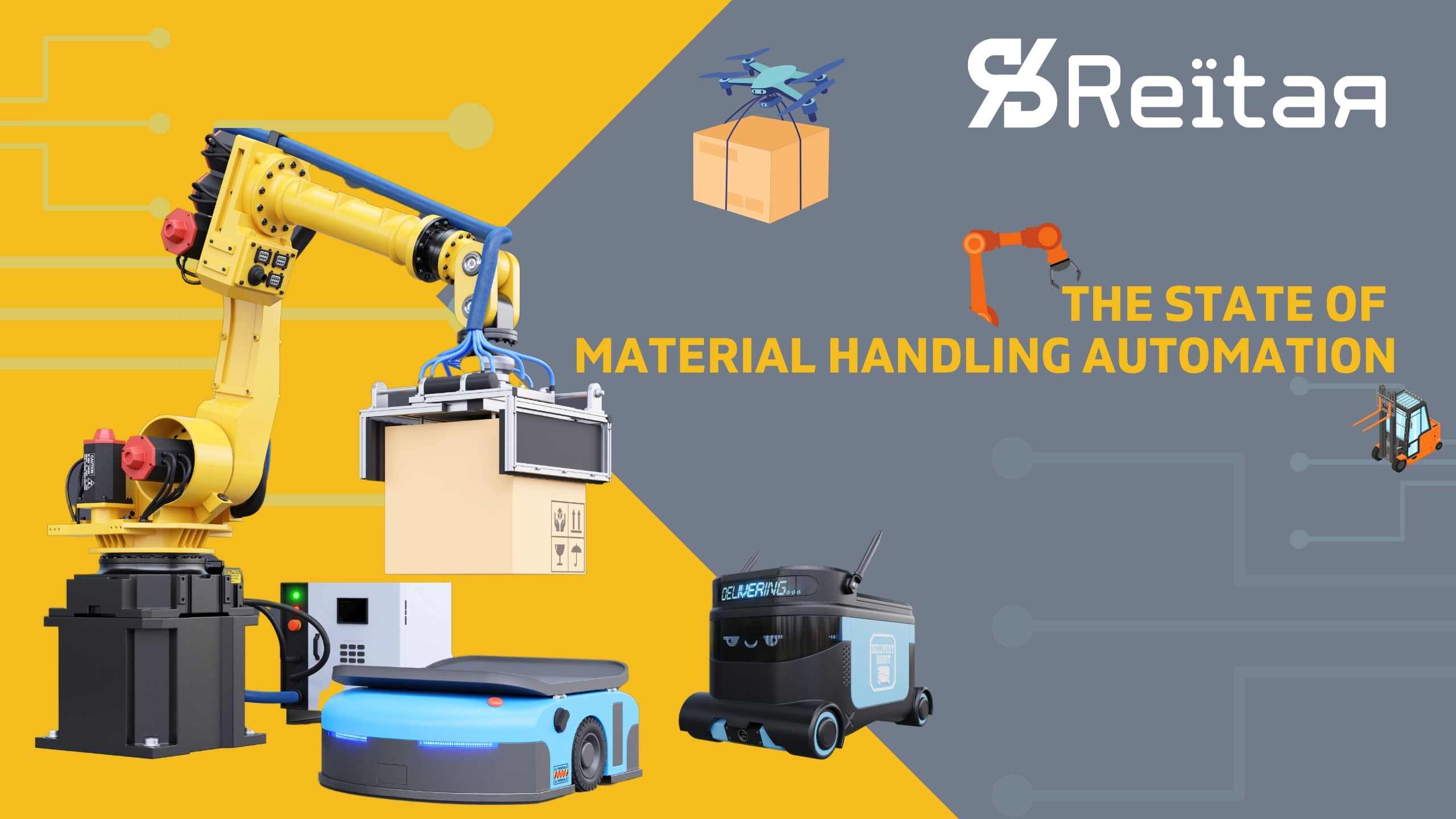 The main reasons for the adoption of automation are the labor shortage and supply chain disruptions, while the primary barriers to adoption are budget and cost/ROI.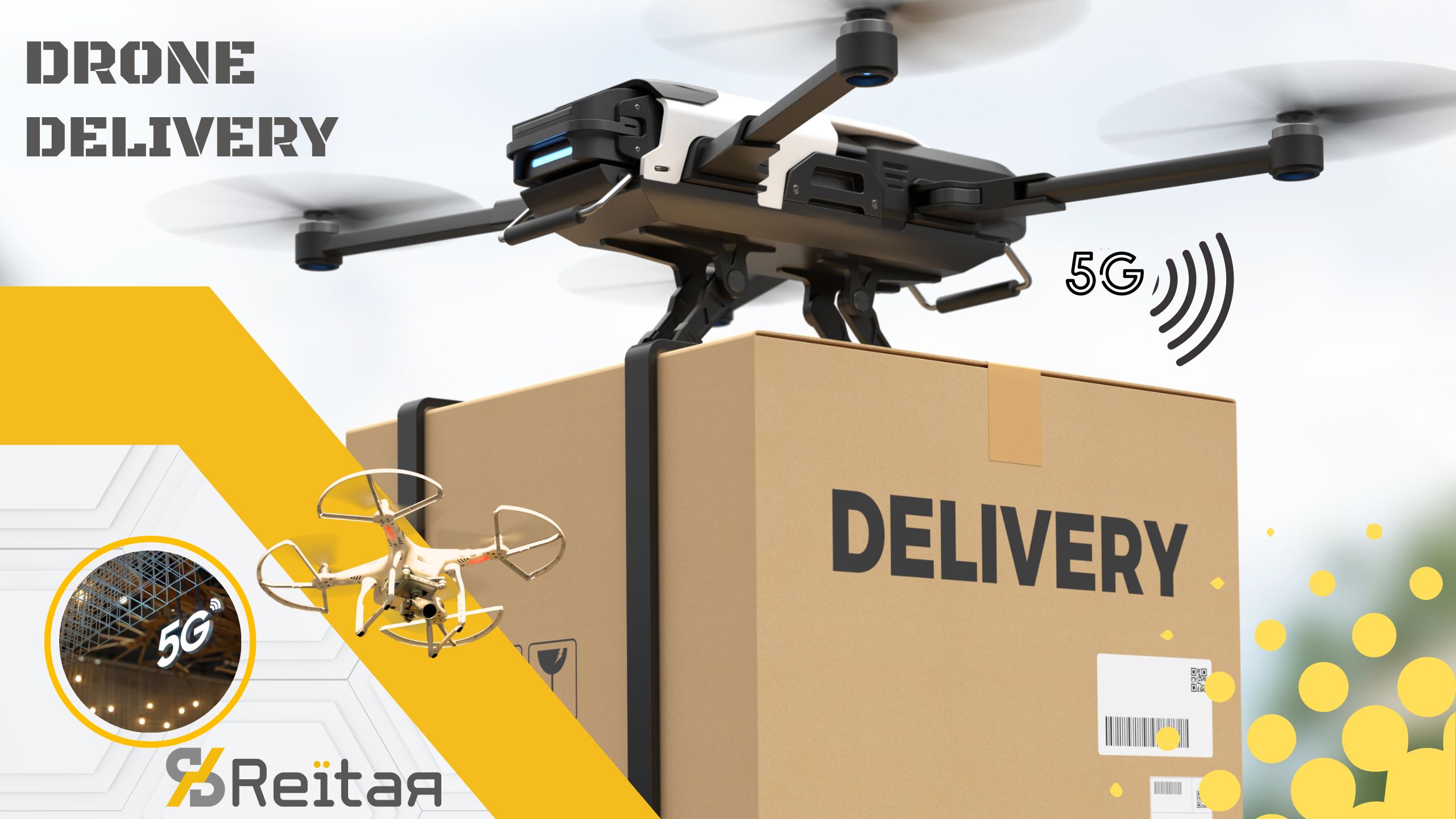 With 5G mobile communications, the project aims to bridge greater distances and enable the operation of transport drones without relying on traditional delivery routes.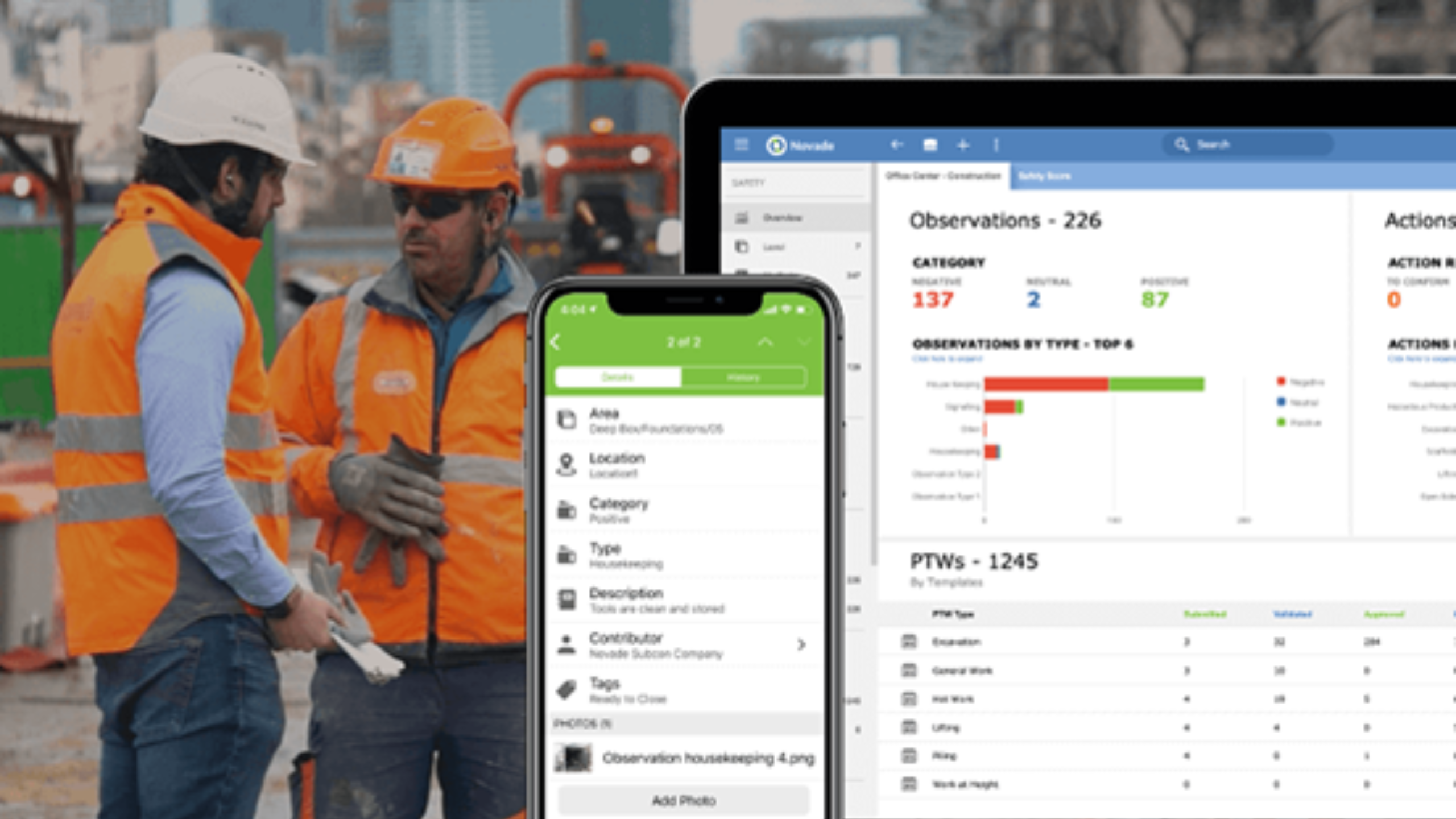 With advancements in technology, the construction industry now has access to various applications to manage site management issues, especially in site safety which is one of our most important concerns.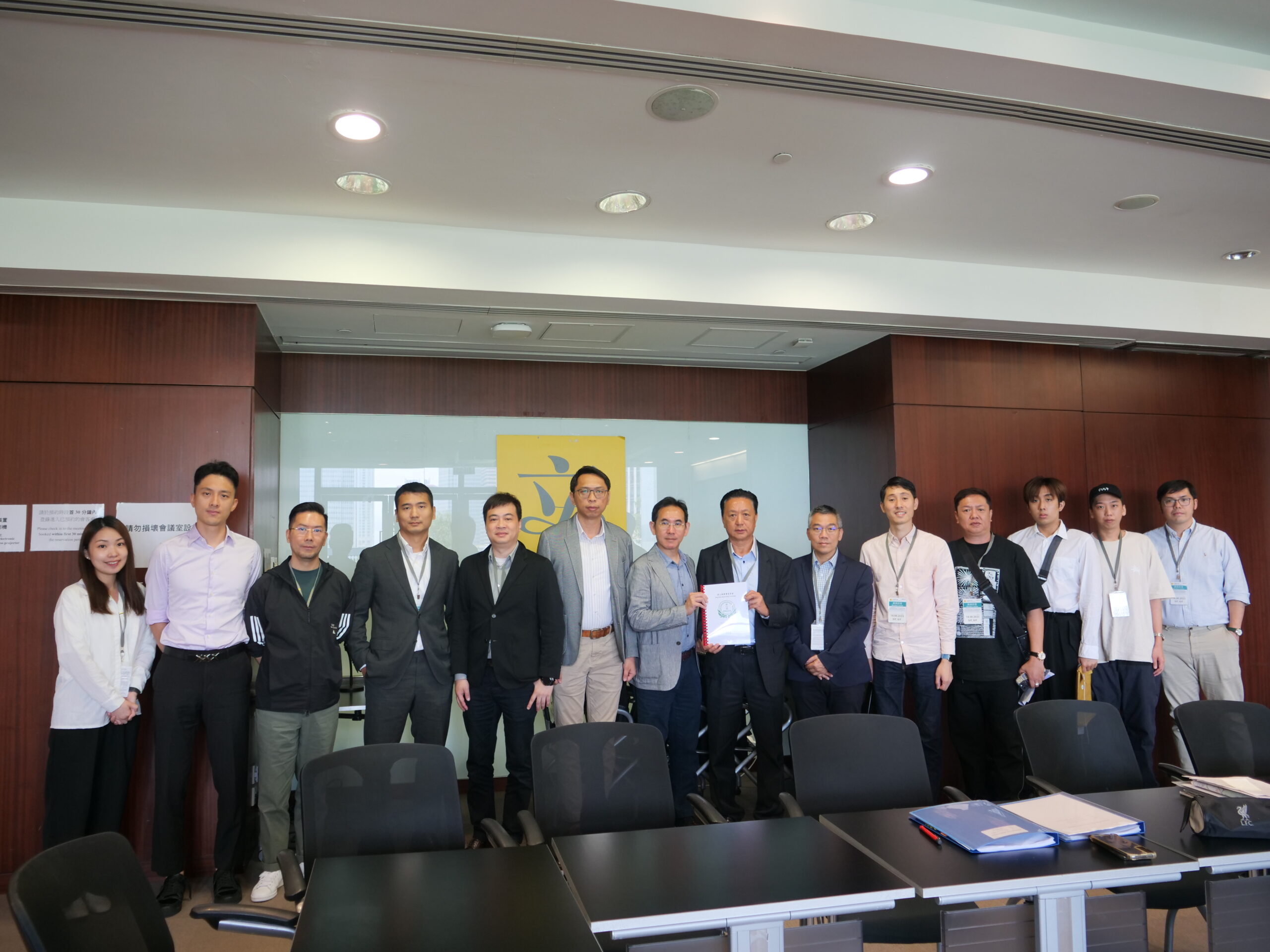 Reitar Logtech Group (Reitar) has made it a priority to promote the growth of Hong Kong's logistics industry by participating in various activities.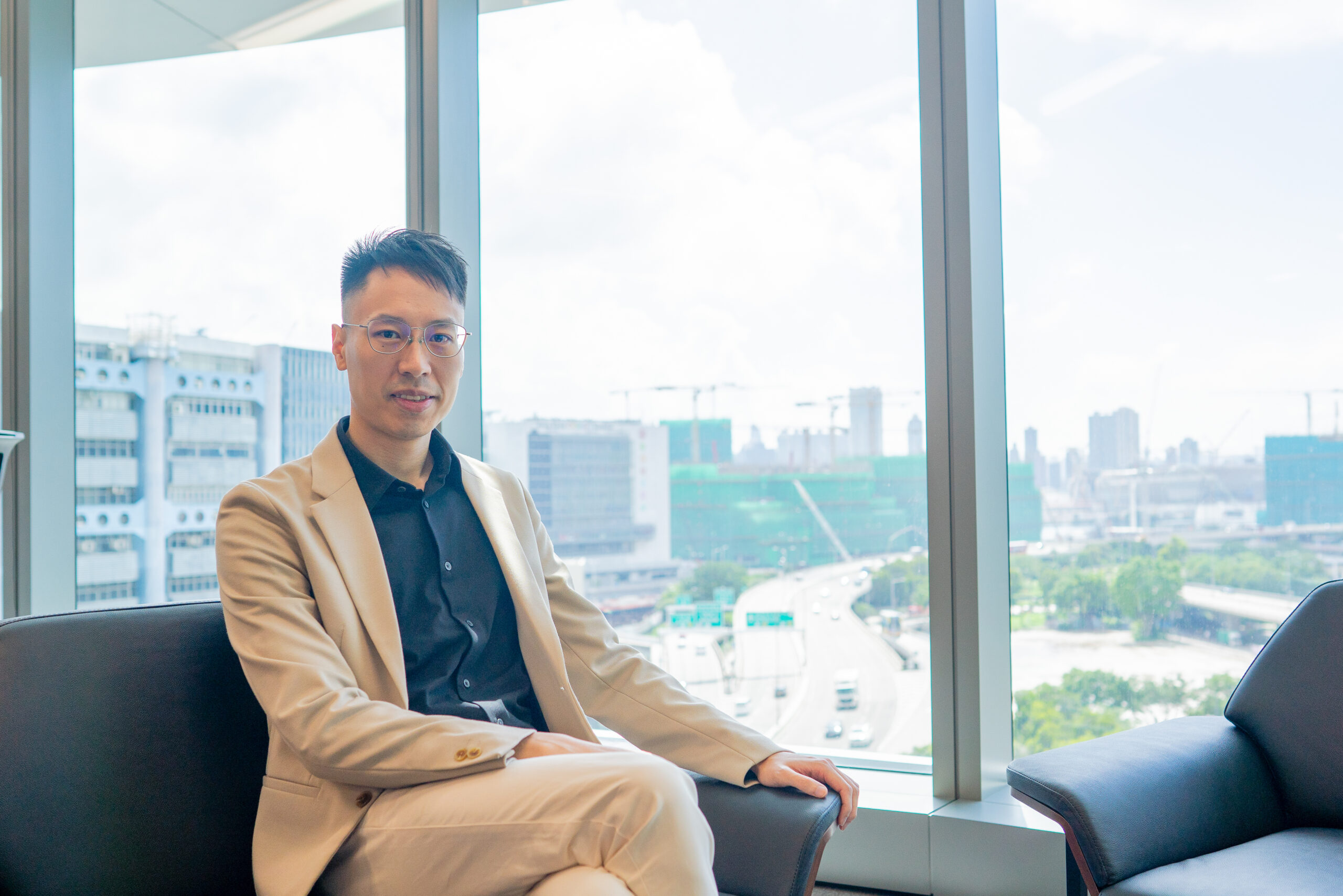 Logistics assets, as fixed-income investments, offer attractive returns and hedge against interest rate risks! Reitar's Chairman and CEO, John Chan, emphasized in his interview on Fortune Insight that incorporating technology elements can greatly enhance the competitiveness and valuation of logistics assets.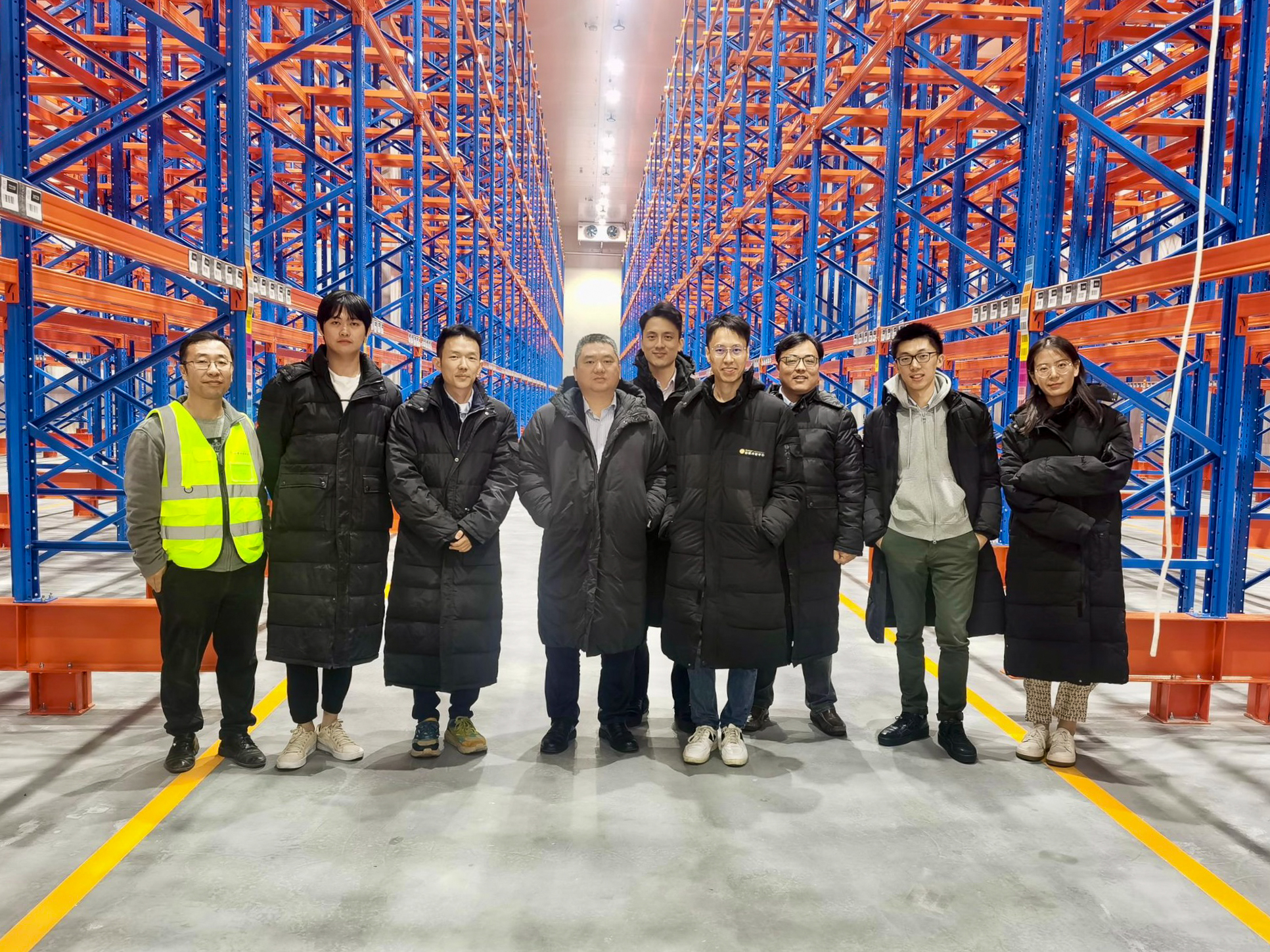 Mr. John Chan, Chairman and CEO of Reitar Logtech Group, and Mr. Oscar Hui, representative of SmartMore Logtech Group, visited the newly constructed cold storage warehouse in Fengxian District, Shanghai.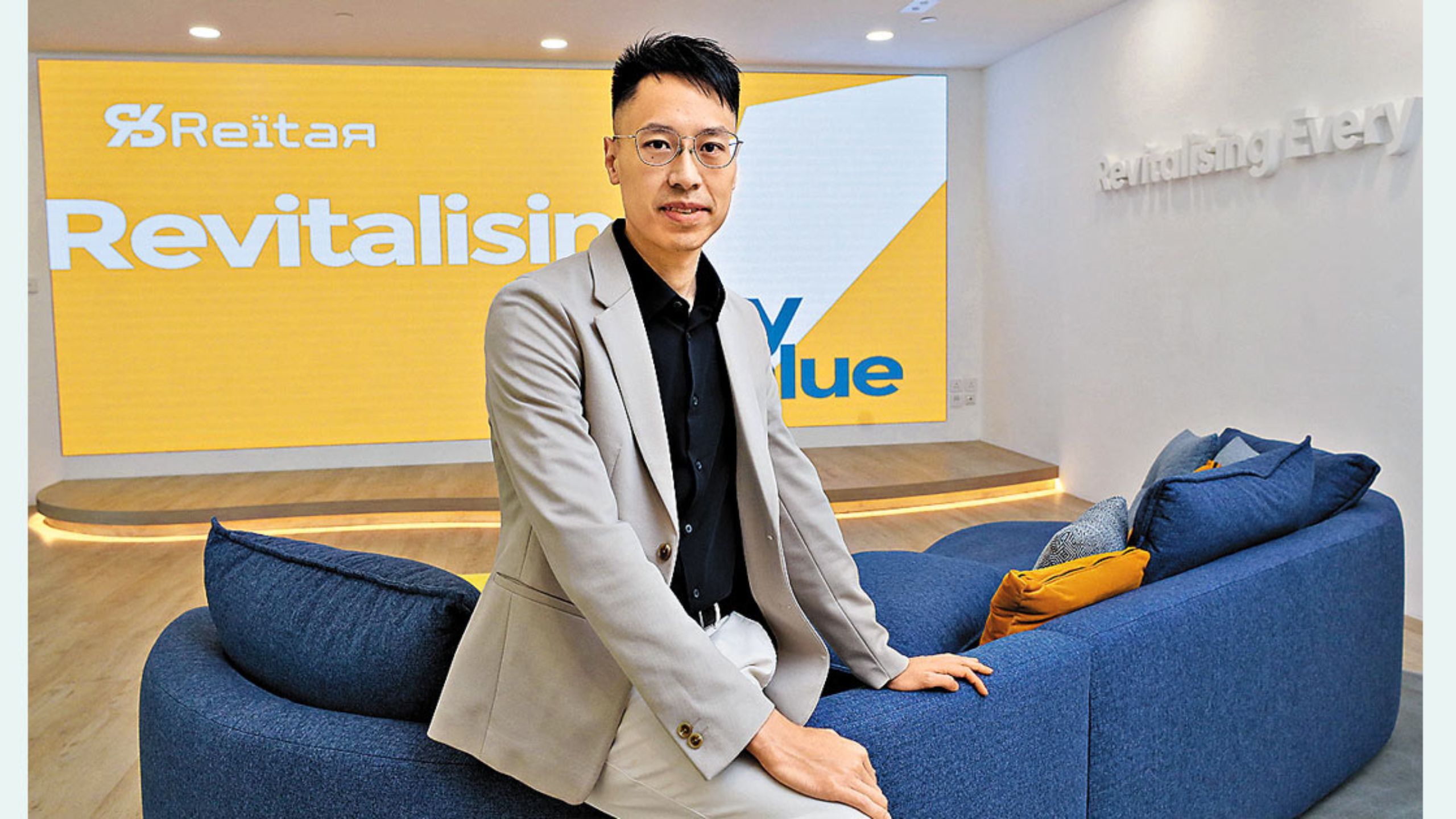 Mr. John Chan, the Chairman and CEO of Reitar Logtech Group, provided valuable insights in an exclusive interview with the Hong Kong Economic Journal on how Logtech can enhance the value of logistics assets.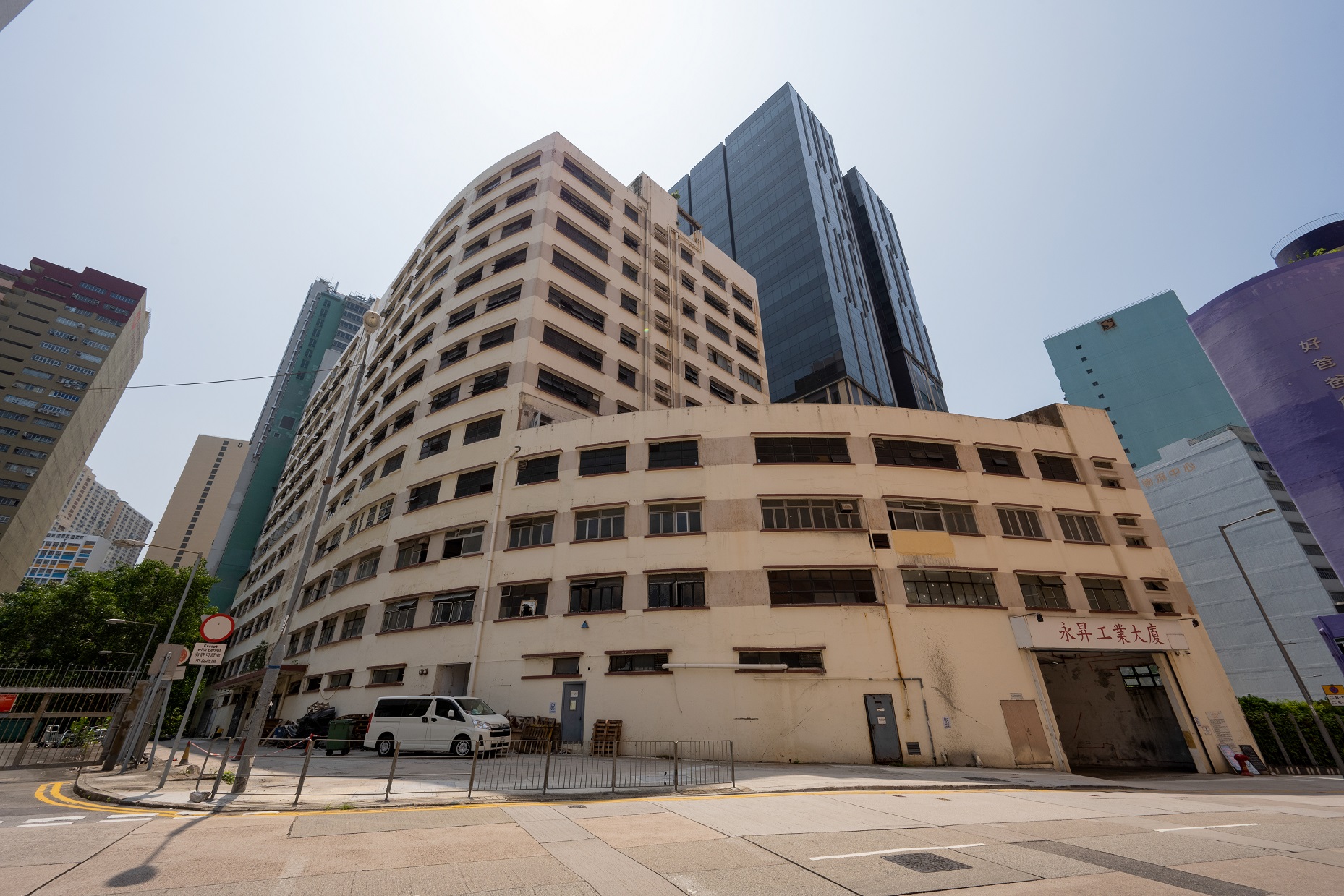 Kailong and its partner, Reitar Logtech Group, expect the building at 26 Wing Kei Road in the Kwai Chung area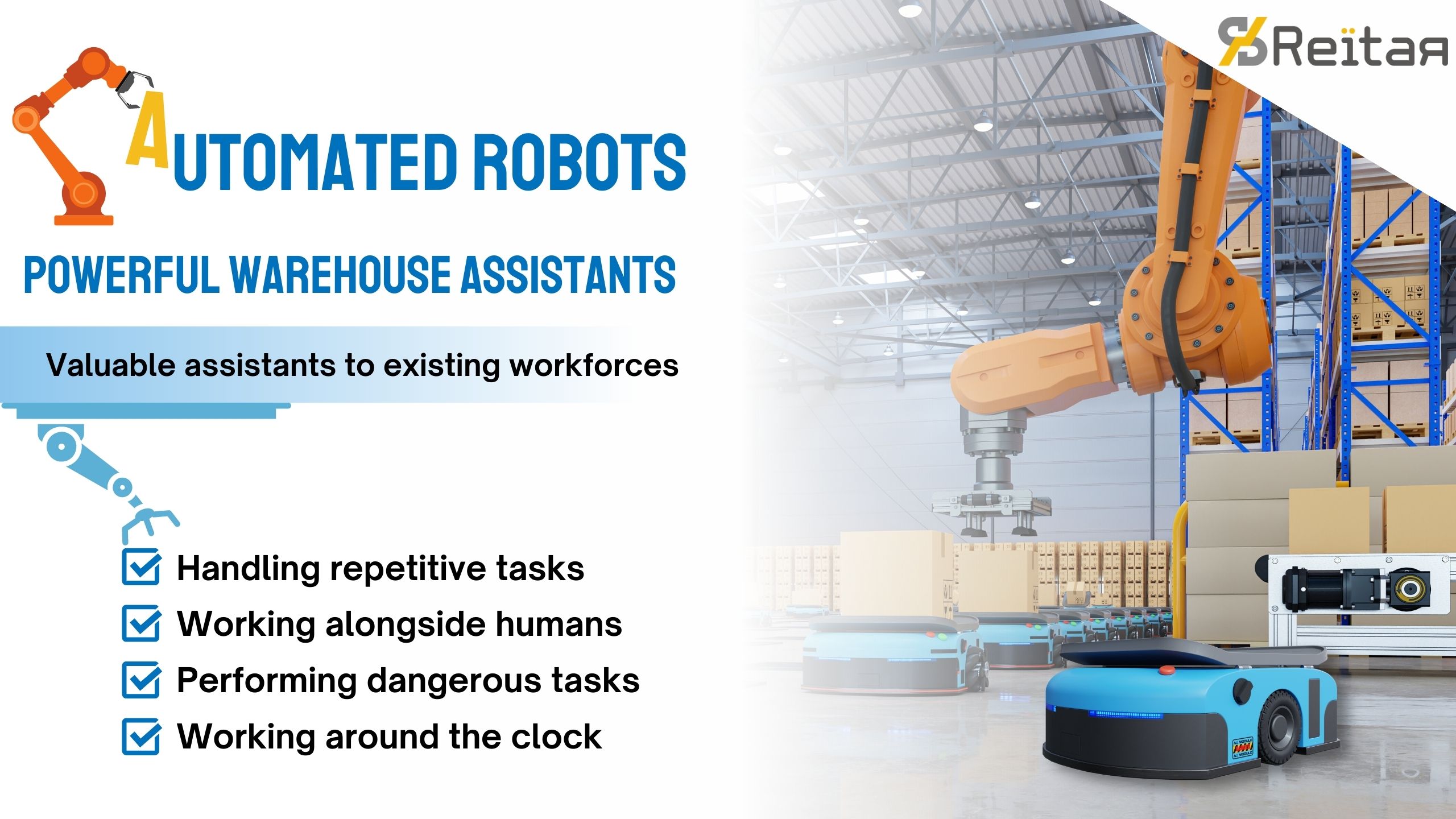 Robots can serve as valuable assistants to existing workforces by handling repetitive tasks with high precision and speed, allowing human workers to focus on more complex tasks.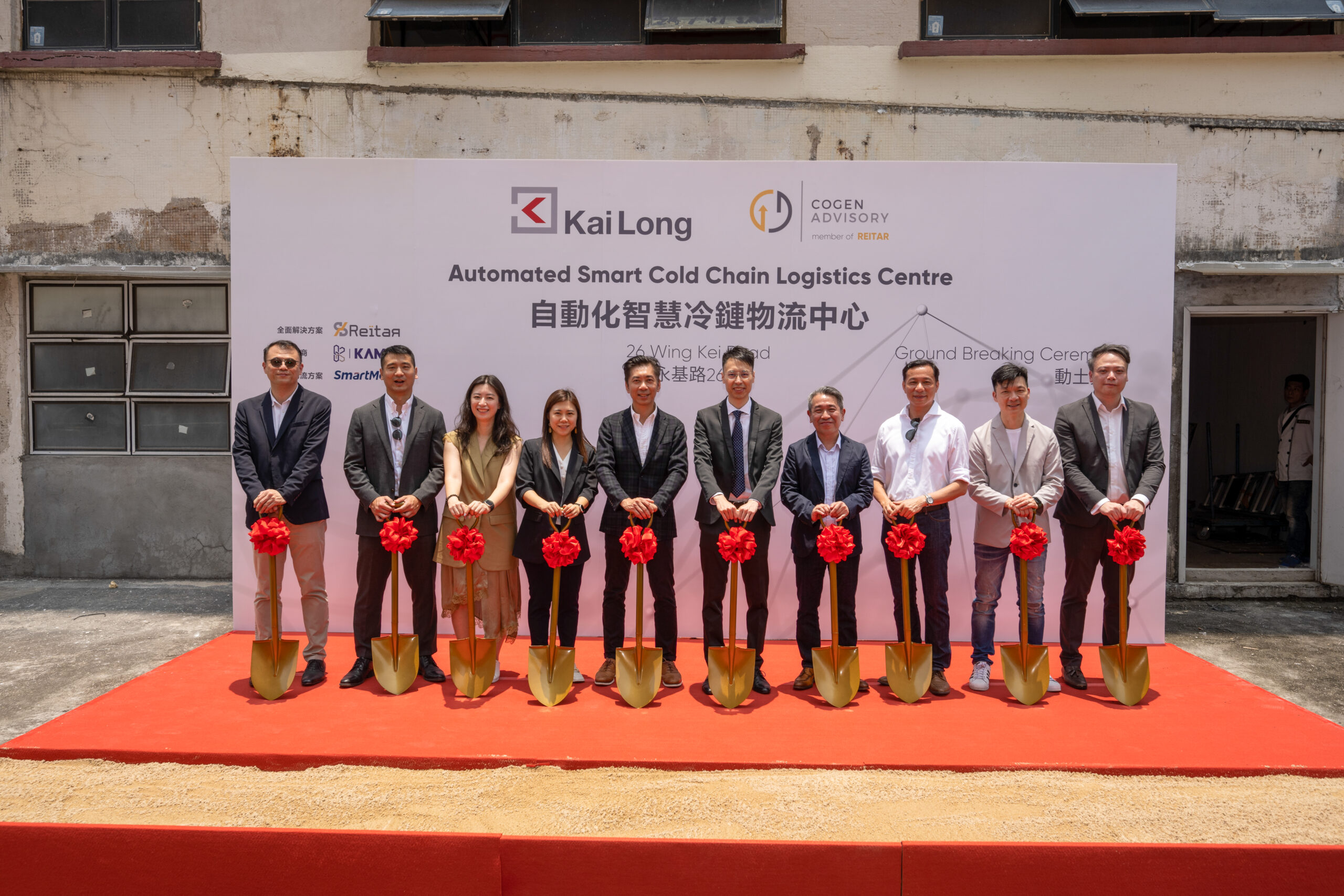 The conversion project will incorporate innovative technologies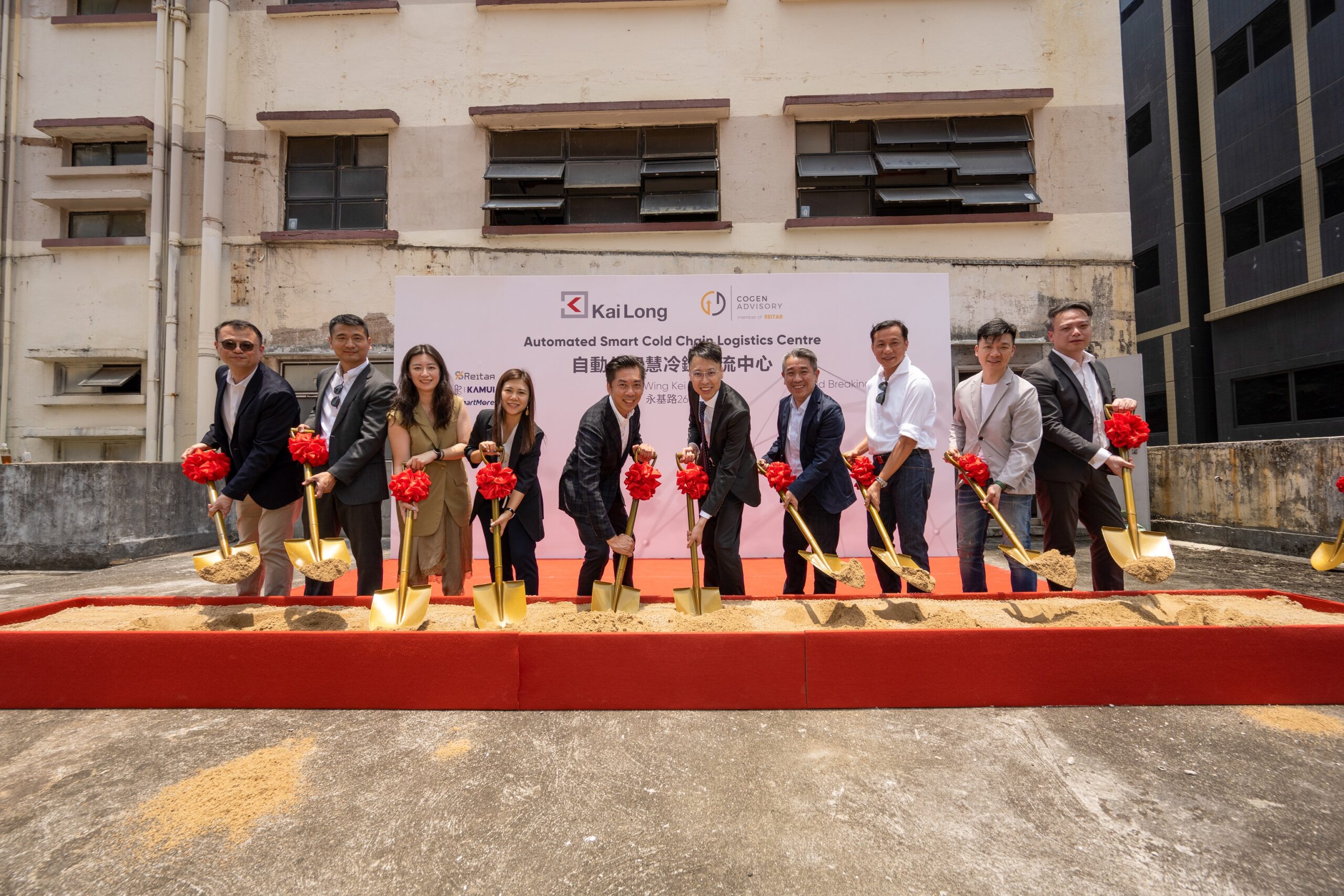 COVID-19's Impact on Food Industry: Frozen Foods Particularly Affected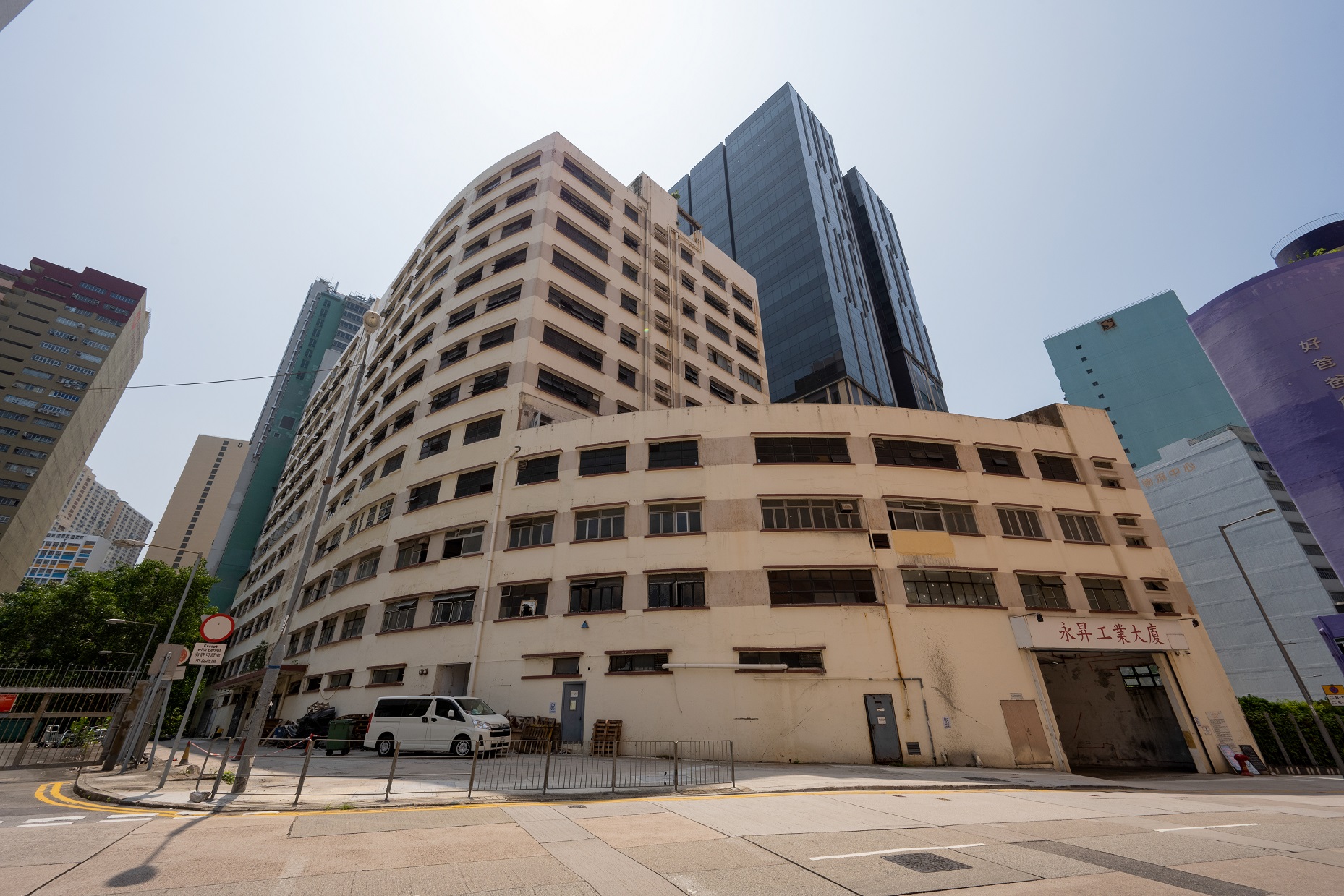 Kailong and its partner, Reitar Logtech Group, expect the building at 26 Wing Kei Road in the Kwai Chung area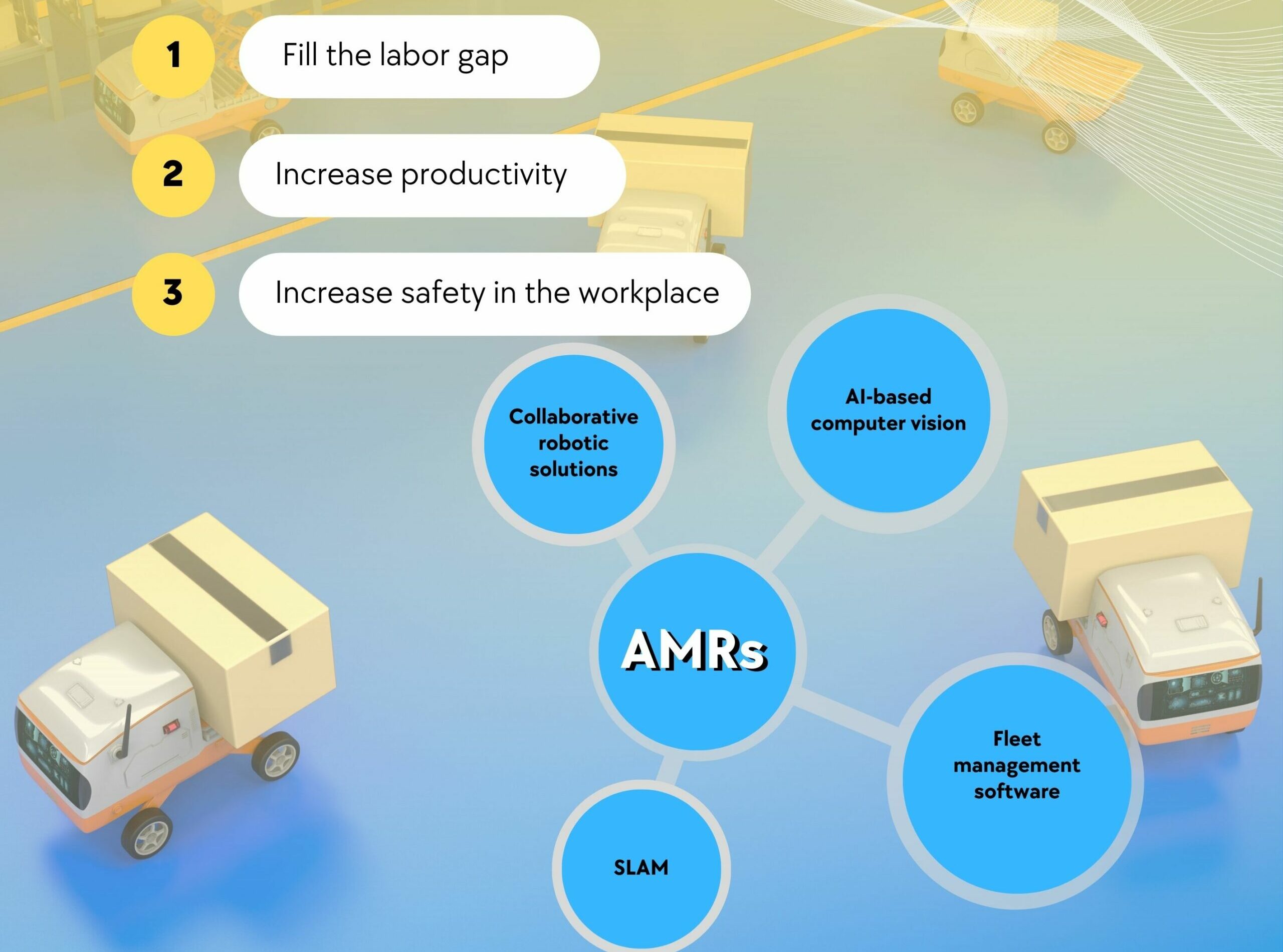 With the upgrade of Autonomous Mobile Robots (AMRs), industry experts claim that AMRs can increasingly work alongside workers or machines.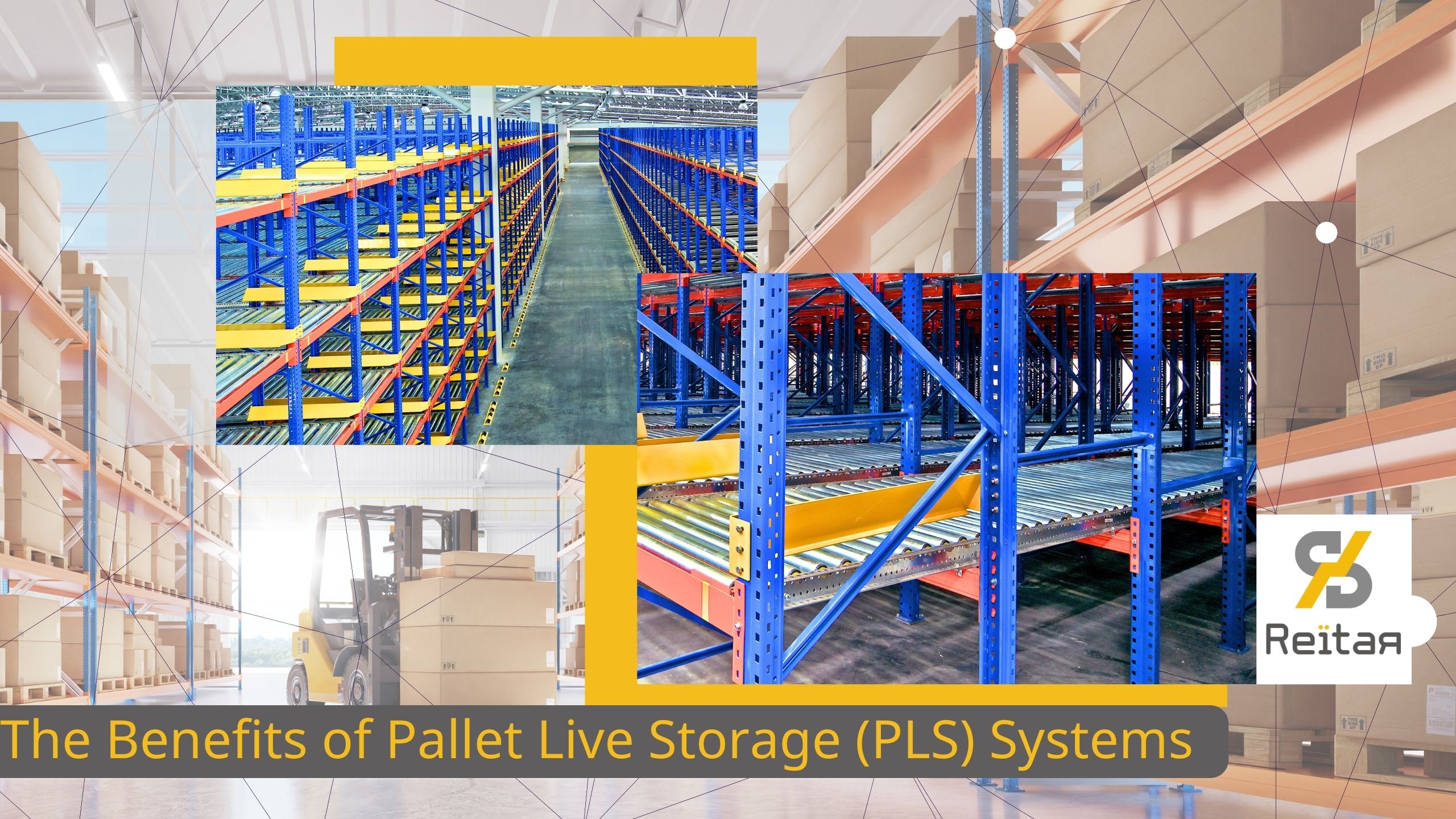 PLS is a cutting-edge warehousing and logistics solution that transforms the way bulk stock items, like soft drinks, are stored and moved.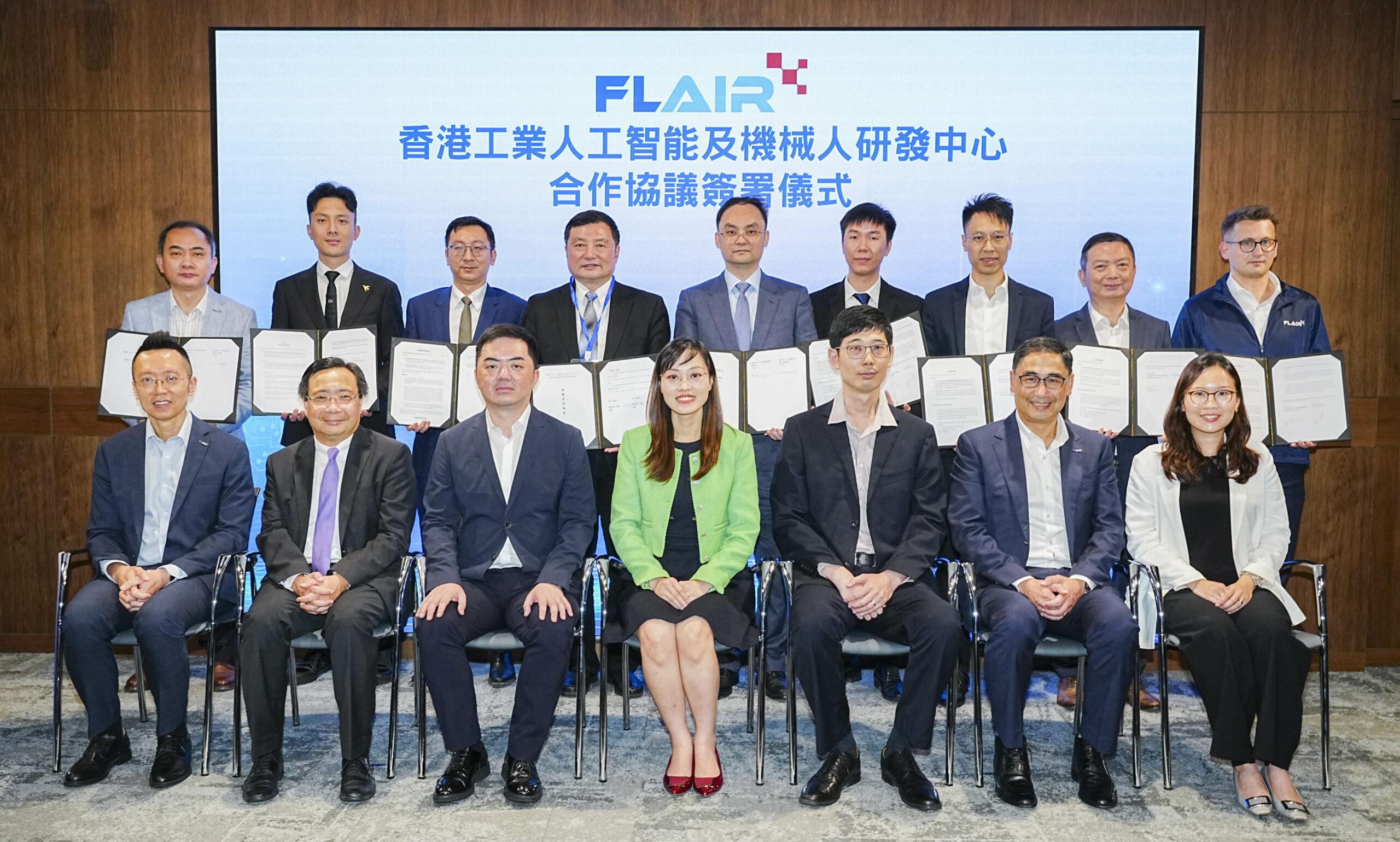 The partnership between FLAIR and Reitar will facilitate the promotion and development of Logtech in the logistics industry and foster innovation within the sector.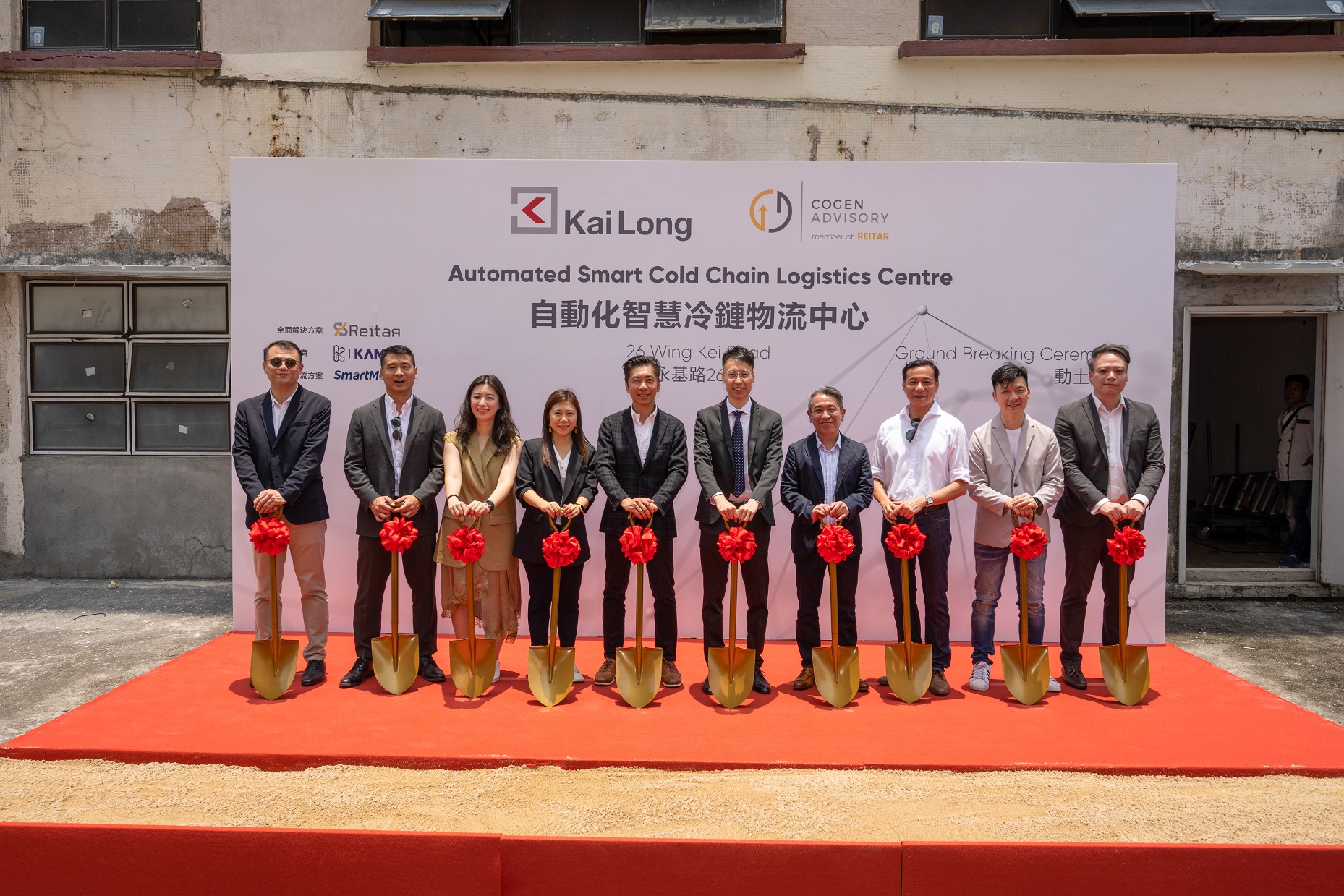 The large-scale smart cold chain logistics project led by KaiLong Group and ReitarLogtech Group has commenced construction.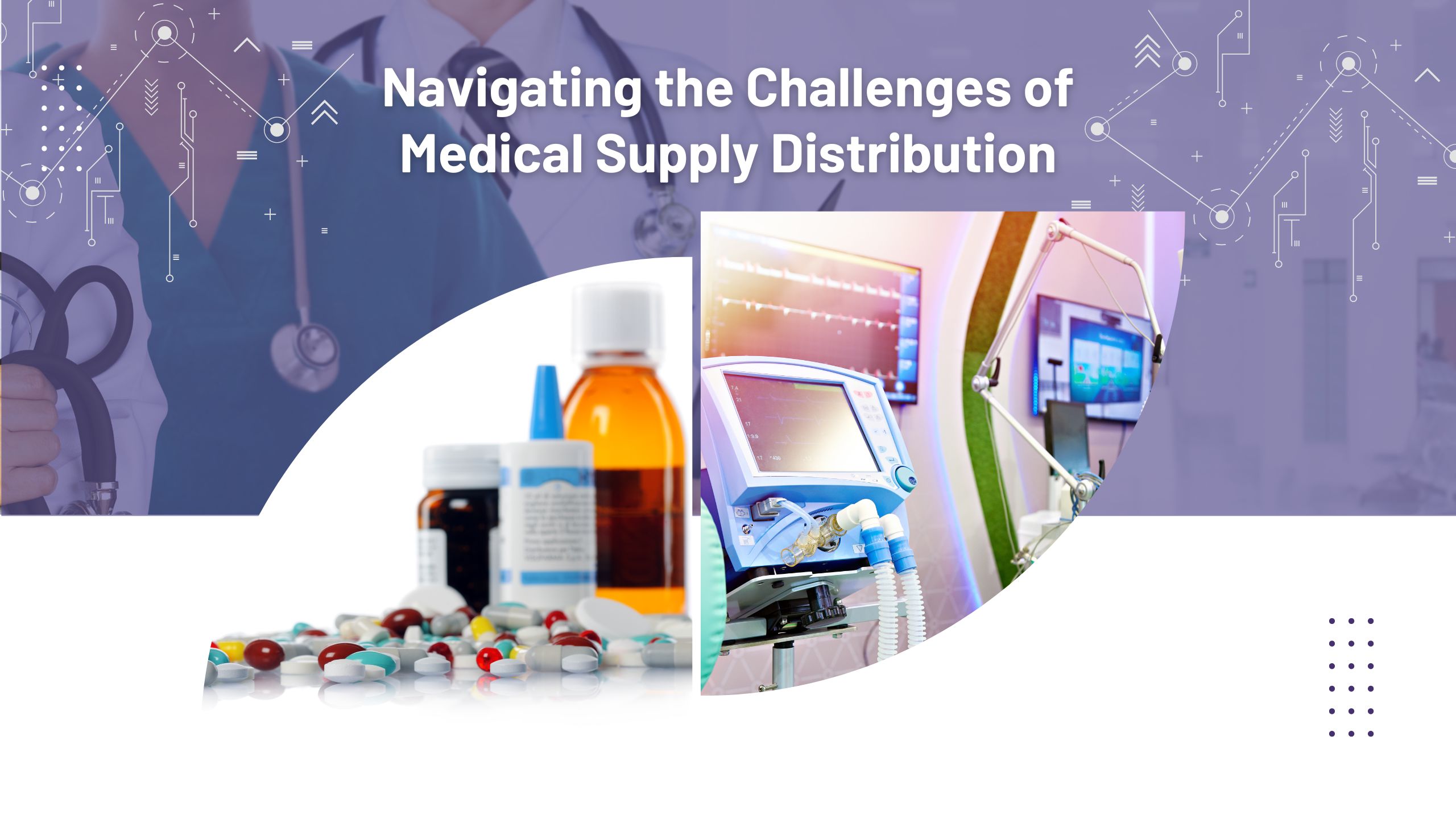 The demand for medical supplies and equipment is on the rise, posing many challenges for distributors. They need help expanding their product line, dealing with unreliable suppliers, and increasing operating costs.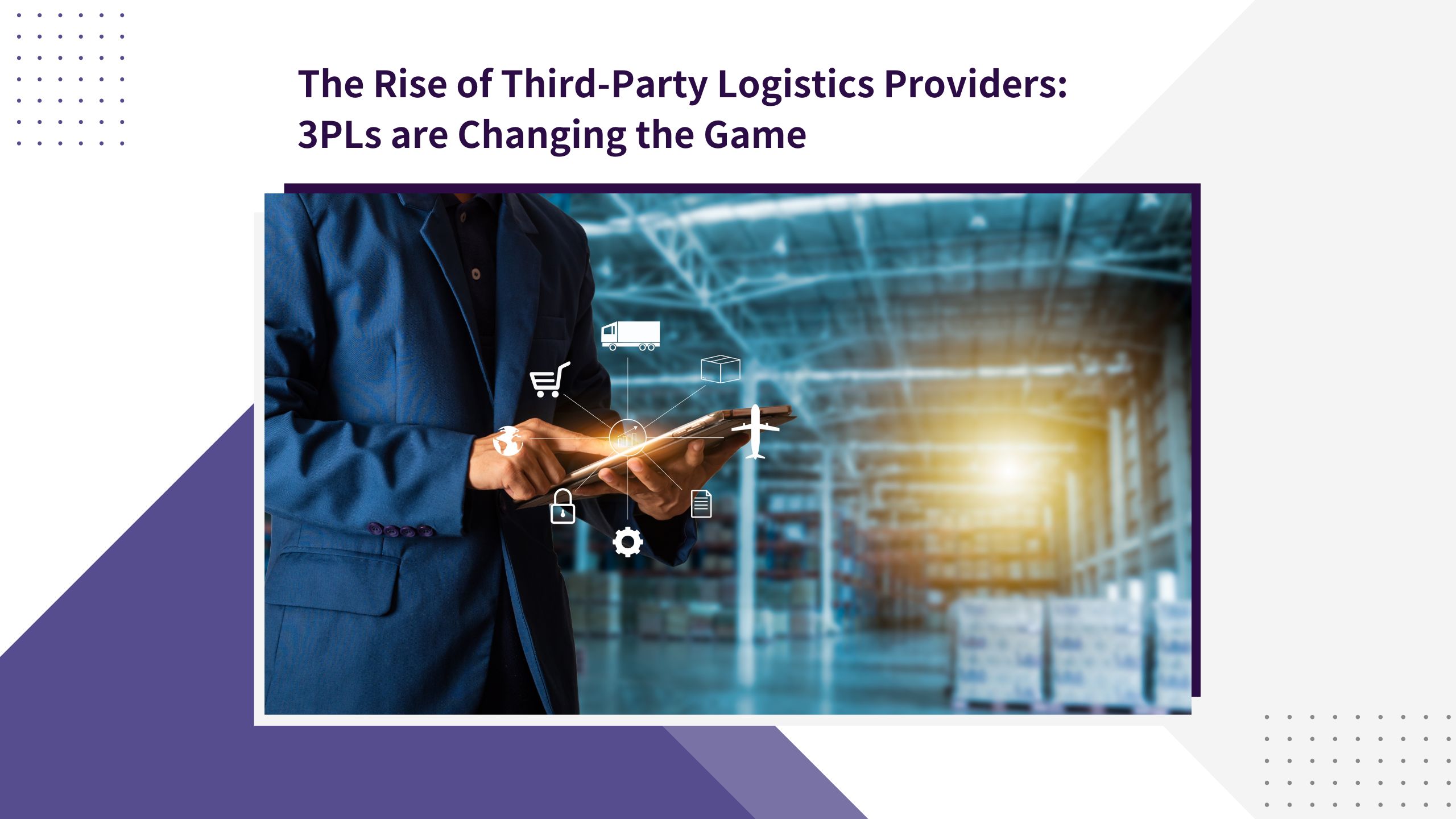 The logistics industry is experiencing significant growth, with 3PLs playing an increasingly important role in meeting the demands of businesses and consumers alike.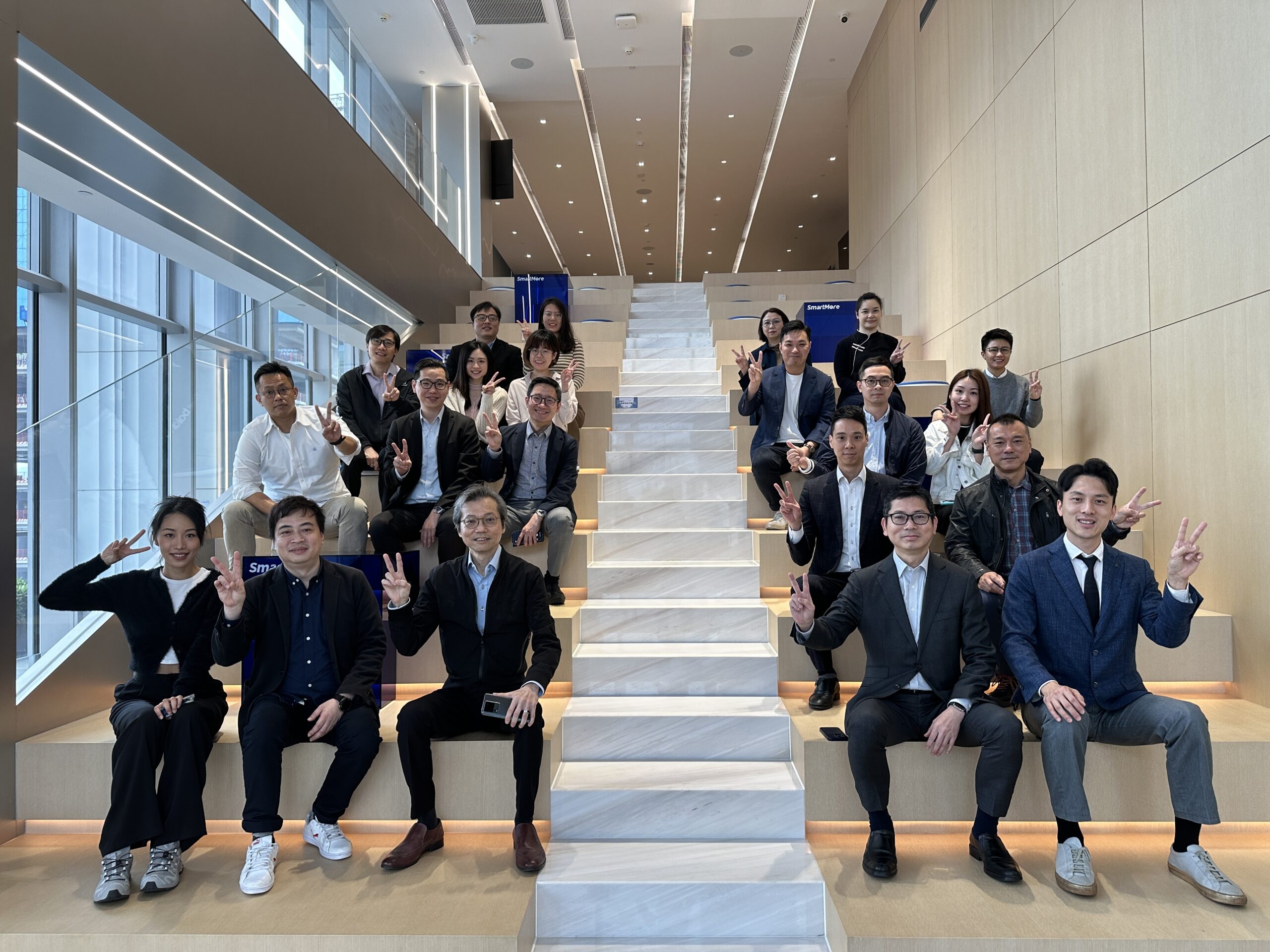 Reitar Logtech Group and KerryLogistics joined forces to visit #Smartmore Technology, our joint venture partner, at their headquarters in Qianhai, Shenzhen in May 2023.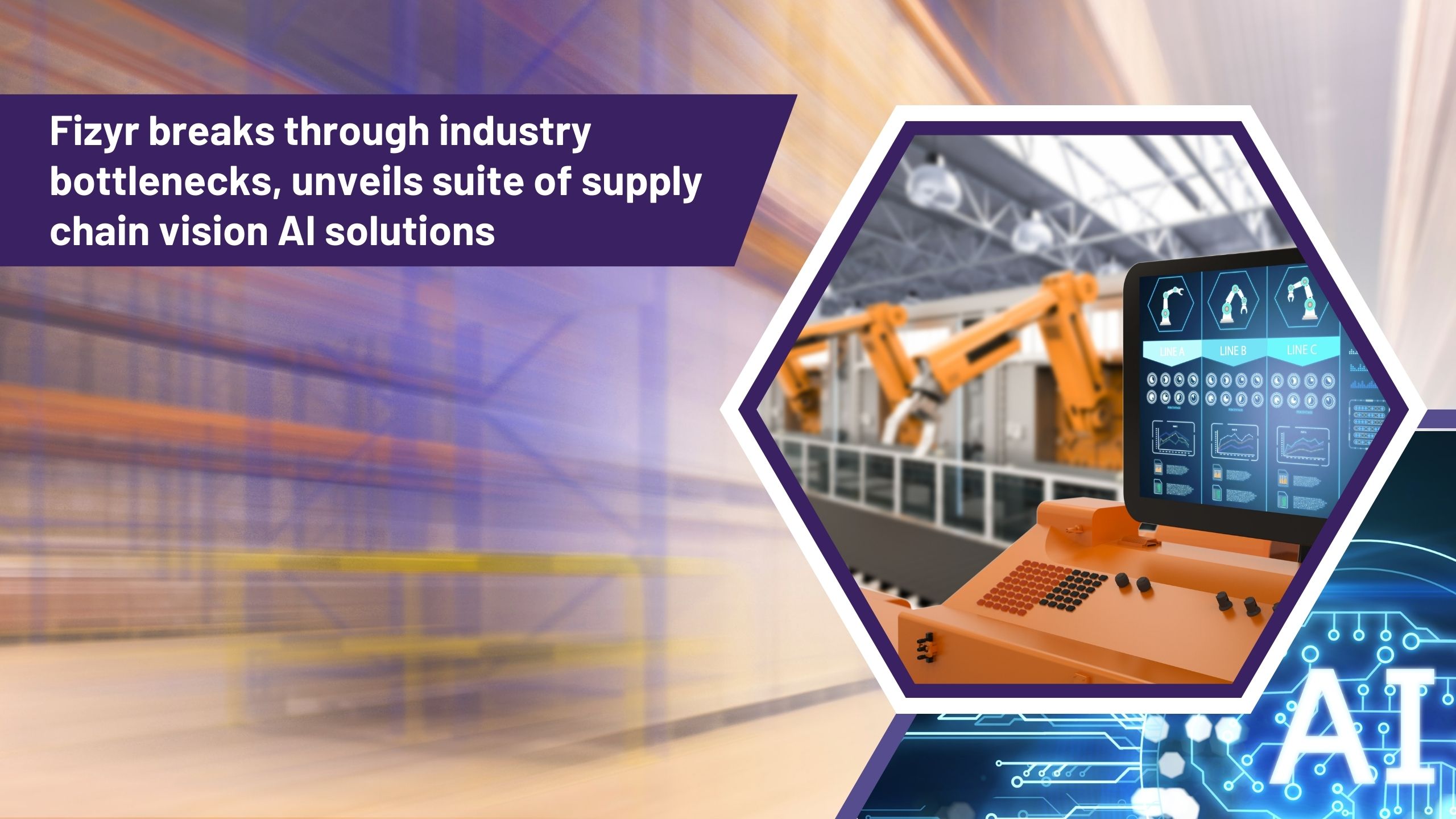 Fizyr, a provider of advanced vision AI for robots, showcased its technology at the LogiMAT, the largest intralogistics exhibition in Europe.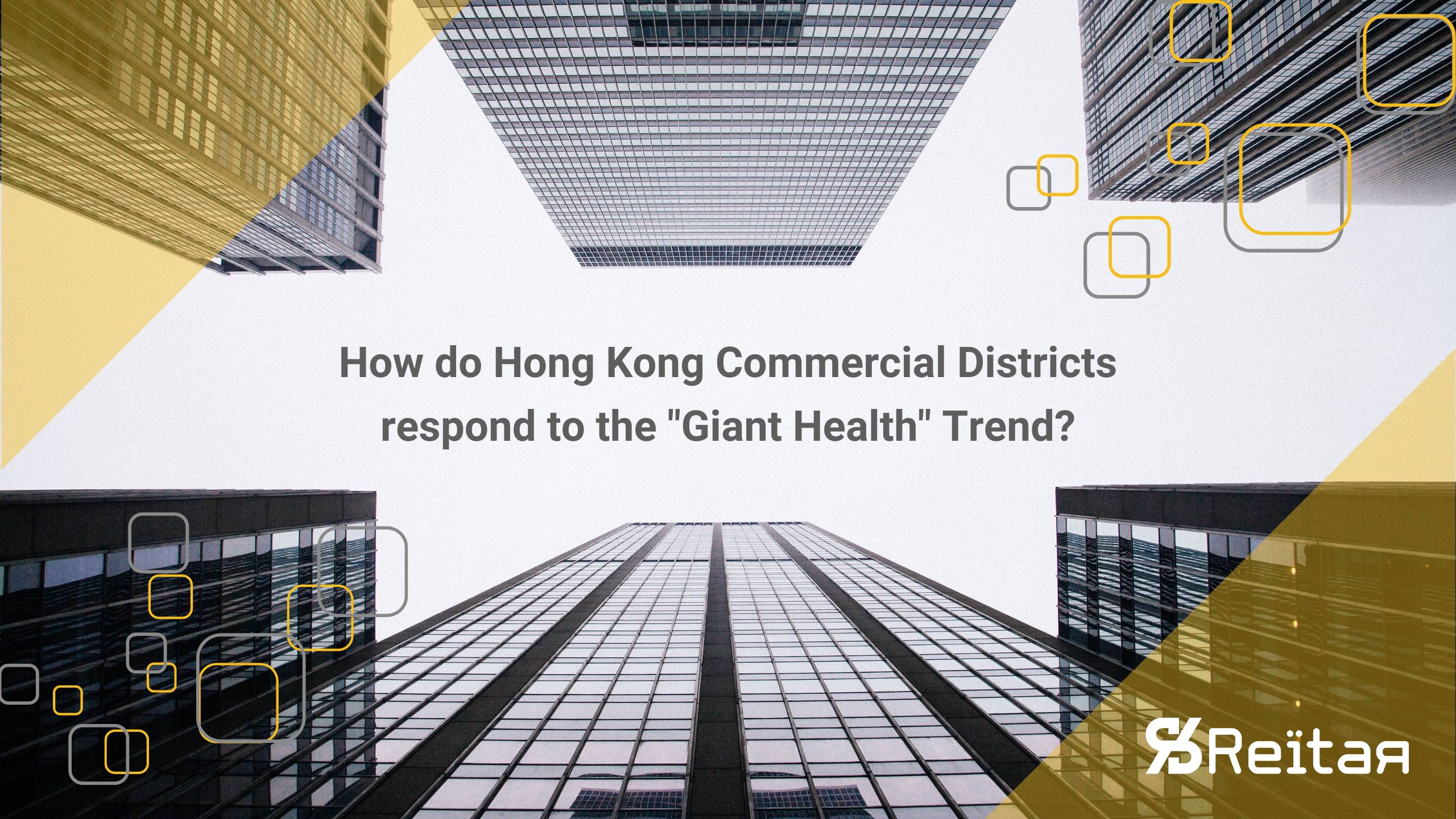 The vacancy rate of traditional commercial buildings in Hong Kong has remained high, reaching 20 million square feet, equivalent to nearly ten buildings of Central IFC Phase 2. The proportion of medical aesthetics and fitness industry tenants in New World Tower has risen from 10% to 35%, becoming the main tenant category.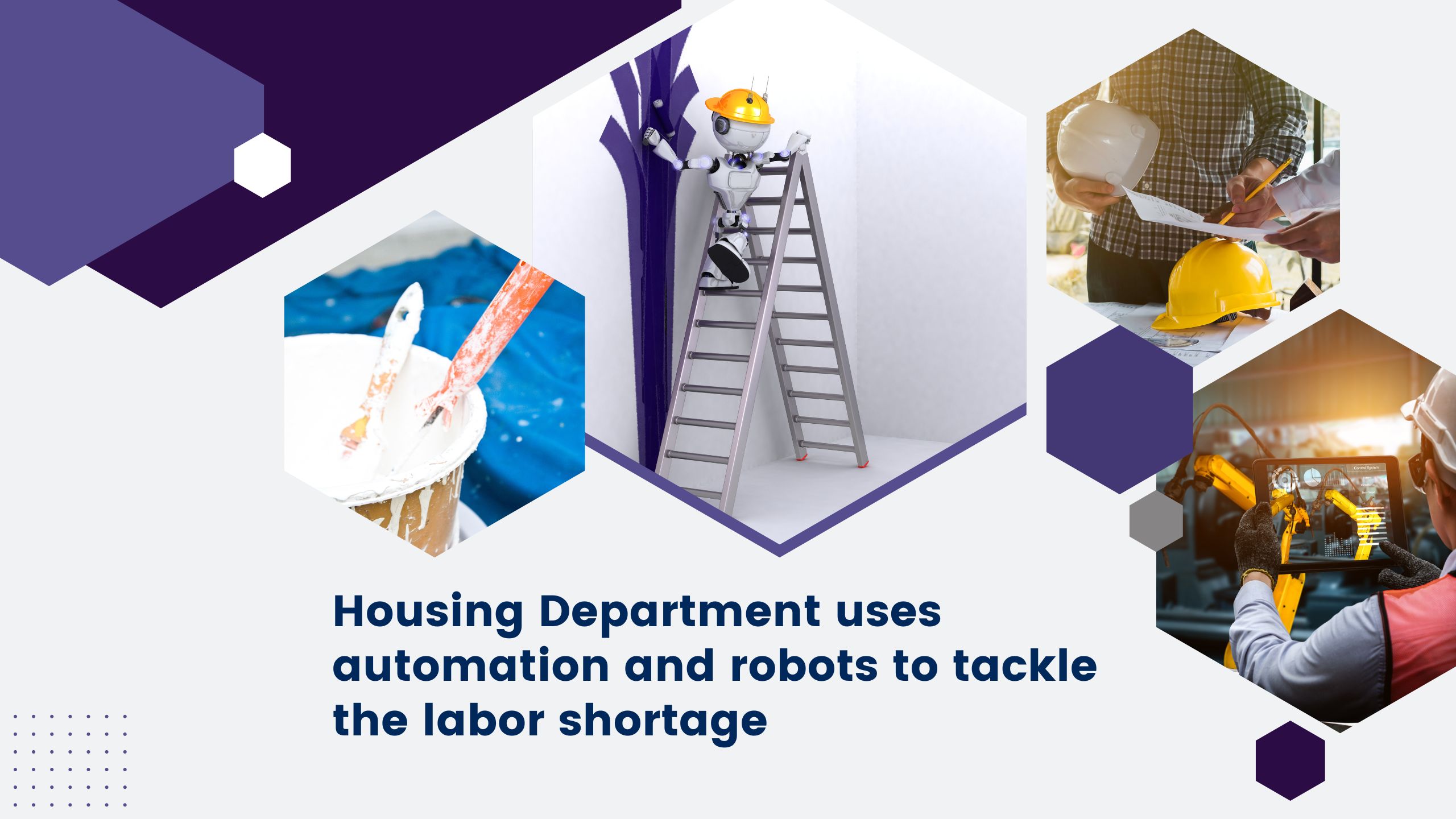 Digitized painting robots will become widely used in various public housing projects in the future, mitigating the impact of labor shortages on engineering.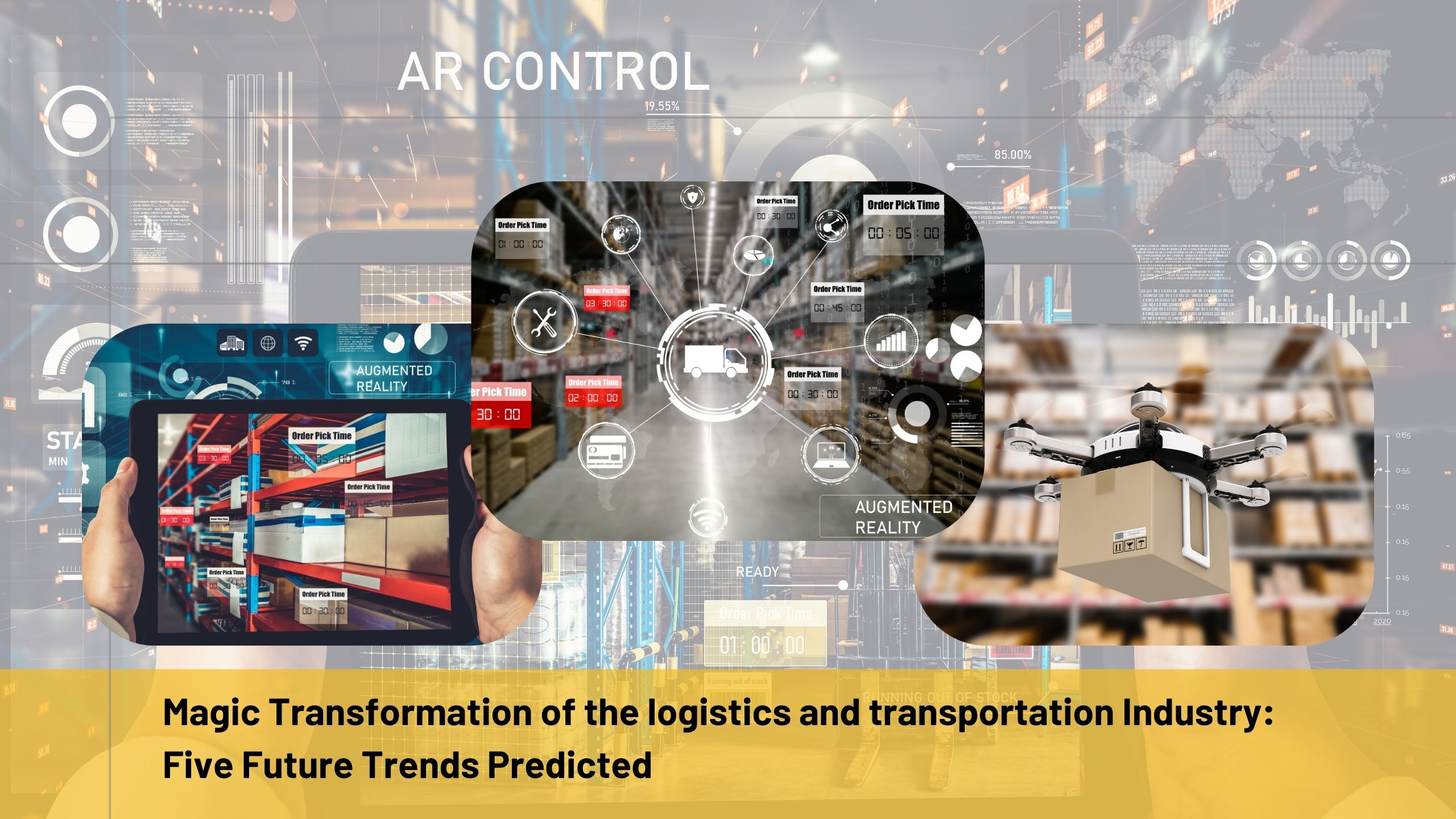 With technological advancements, the logistics and transportation industry is rapidly evolving with automated equipment, artificial intelligence, and machine learning. The majors 5 trends are shaping the future of the industry.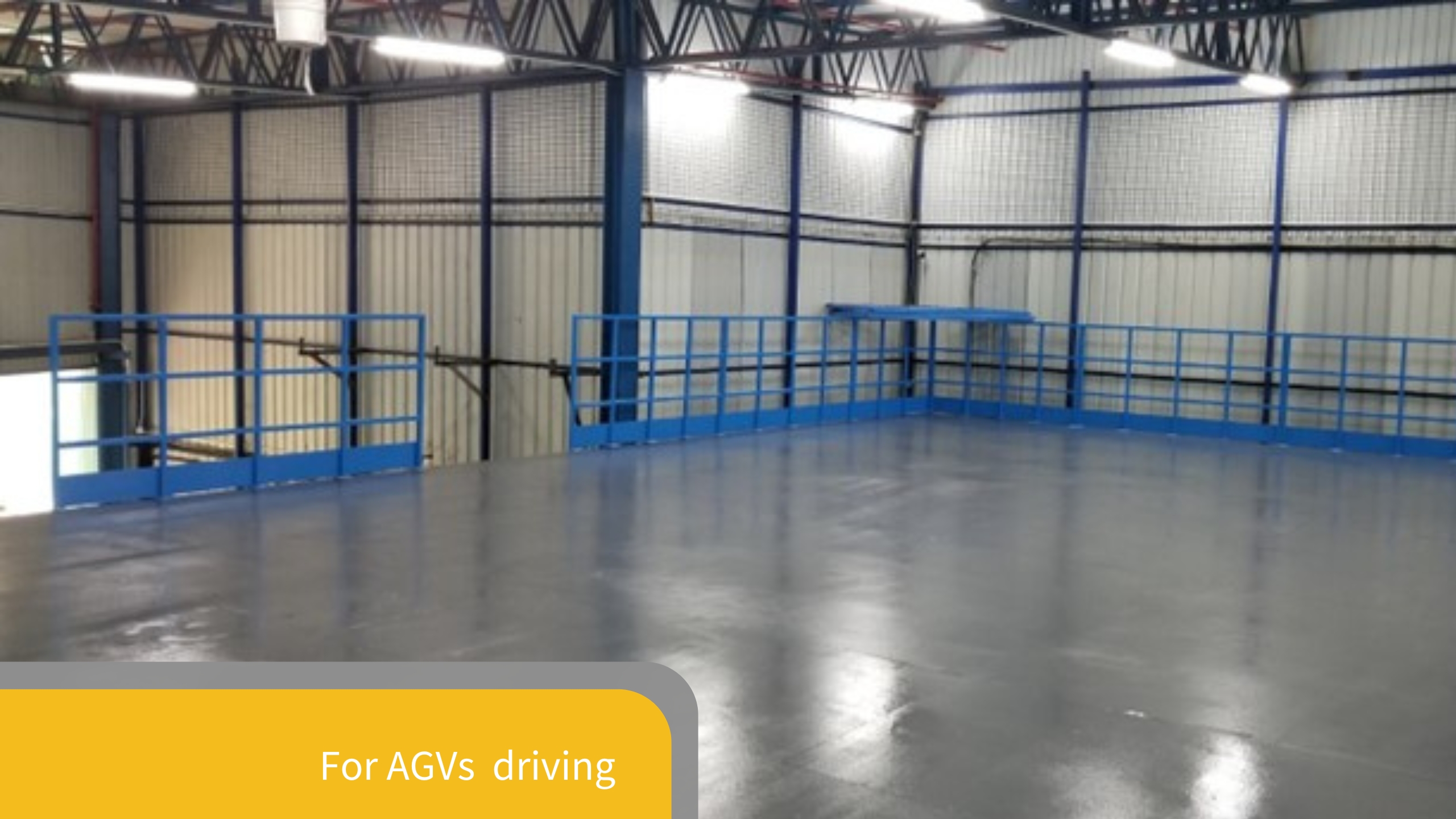 AGVs have very high requirements for the ground, such as ground relief, slope, and coefficient of friction, with strict standards that demand a high level of technical and professional knowledge. This presents a significant challenge for many logistics and warehousing operators.